Amazon of Africa, Diabetes Innovation, Fever Raises $35M, Womenswear Into Menswear, Female Gamers Get Agents, Cult Luggage, America's Gilded Age, Backbone Raises $10M, Top 100 Retailers in Asia, Roblo
Covering commerce daily from Amazon to Zulily. Forward to a friend.
The 'Amazon of Africa' faces a big challenge: No addresses - Washington Post
Few people in the Ivory Coast's commercial capital have numbers on their houses.
Today only 1 percent of goods sold in Africa are purchased on a screen, but if that share swells to 10 — closer to U.S. and European levels — McKinsey analysts forecast annual sales will hit $75 billion, unleashing an economic boom and a new age of convenience on the continent.
Only 1 percent of goods sold in Africa are purchased on a screen, but if that share swells to 10 — closer to U.S. and European levels — analysts forecast annual sales will hit $75 billion.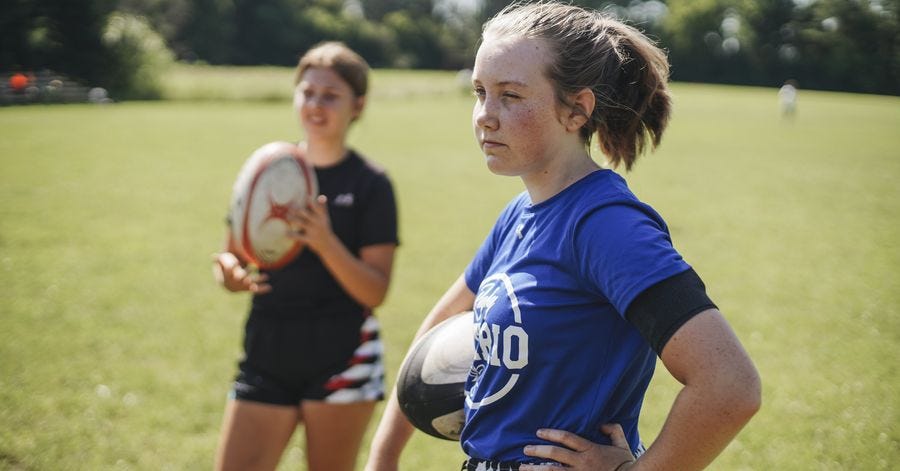 For Many Diabetes Patients, Skin Patches and Phones Are Replacing Finger Pricks - WSJ
Diabetes patients increasingly rely on wearable glucose monitors and insulin pumps to manage a disease affecting some 30 million Americans—which is setting off fierce competition among makers of the devices.
Diabetes patients are increasingly using electronic skin patches and their phones, instead of pricking their fingers, to do the complex job of managing a disease that affects more than 30 million Americans.
The transformation in blood-sugar testing suggests how harnessing technology and data may drive improvements for disease management—and profits for manufacturers.
London-based startup Fever raises $35 million for its event curation platform - Tech EU
The round was led by Rakuten Capital , with participation from Accel Partners and Atresmedia, and it brings the total funding raised by the startup to date to over $70 million.
Fever claims to reach over 25 million unique users per month, via its website and app, across its key markets: London, New York, Paris and Madrid, allowing them to discover the best events in their city.
Why Womenswear Brands Are Getting Into Menswear — and Whether It's a Good Thing - Fashionista
The demand is up, and the supply seems to be following suit — that's all good news, right? It depends on how you look at it.
Simon Porte Jacquemus unveiled his first menswear collection in a seaside cove along the outskirts of Marseille four months ago, and it's quickly become an industry favorite; "In Paris, Men Are Invited into the Couture Dream," GQ' s Rachel Tashjian wrote in July.
From the not-yet-plateaued popularity of streetwear, to luxury brands adopting the "drop" distribution model in which limited amounts of product are released in regular spurts, to expanding size ranges, menswear isn't just having a moment; it's a full blown movement, and one that shows no signs of slowing down.
Fast Twitch: Female Gamers Are All the Rage, And This Young Hollywood Talent Agent Is Cashing In - Forbes
United Talent Agency's Hana Tjia is pitching brands eager to reach young female gamers—and willing to pay seven figures to do it.
Enclosed in glass booths, the two women are playing Borderlands 3 , offering a preview of the shooter game to about 4,000 of their combined 1.1 million Twitch followers and to onlookers in the Los Angeles Convention Center.
Clad in a white T-shirt, black leather jacket and jeans, Tjia looks more like her gamer clients than a traditional Hollywood agent, the Michael Ovitz-style smooth talker who lunches at The Grill.
Skift Global Forum Preview: Away's Jen Rubio Created Cult Luggage by Creating a Community - Skift
The nature of our product also allows us to positively influence travelers' experiences in each real life moment — no matter how large or small — when they're on the road or passing through the airport.
Ultimately this allows us to build deeper, more meaningful connections with our community — because whether it's documenting the highlights of a trip and creating memories or waiting for a delayed train or flight somewhere, Away products will be the one thing that's physically by your side.
America's Second Gilded Age: More class envy than class conflict - USA Today
In the original Gilded Age, the rich were regarded with suspicion or contempt. Now when the rich flaunt their wealth as a sign of their success, they're mostly envied.
If the similarities between the periods weren't sufficiently uncanny, in 2016 the nation elected as president Donald Trump, who personifies the second Gilded Age as much as robber baron industrialists and financiers did the first.
In the Gilded Age, Alva Vanderbilt's "house warming party'' for her "Petit Chateau,'' a Fifth Avenue mansion that was the city's most sumptuous, cost millions in today's dollars.
Backbone raises $10 million for cloud-hosted consumer goods workflows - Venture Beat
Backbone, the software developer behind the eponymous Backbone workflow suite for consumer goods companies, has raised $10 million in venture capital.
Backbone offers a timeline view that lets users and managers see when edits were made (and by whom) or revert to older versions, and an annotation system that connects to supply chains via existing bills of materials data.
Current customers include Kith, Warby Parker, Allbirds, Movado, Outdoor Voices, Black Diamond, Chubbies, Dockatot, Parachute, Peter Millar, UPPAbaby, Serena & Lily, and Amiri.
Top 100 Retailers in Asia 2019 - Euro Monitor
This white paper highlights the top retailers in Asia, who have transformed retail by reflecting changes in society.
The retailing landscape in Asia Pacific is more challenging than ever, and the major market chains must adapt quickly to changes to remain relevant.
Consumers' attitudes to shopping in the region are being impacted by four major transformations: urbanization, more single households, ageing and increasing wealth.
Roblox hits 100 million monthly active users – TechCrunch
Roblox is big. Bigger than Minecraft big. The massively multiple online title has been around since 2006, but the game has been achieving a crazy amount of momentum of late. On Friday, it announced via blog post that it's grown past 100 million monthly active users, pushing past Minecraft, which is…
"We started Roblox over a decade ago with a vision to bring people from all over the world together through play," founder and CEO David Baszucki said of the big new round number.
"Roblox began with just 100 players and a handful of creators who inspired one another, unlocking this groundswell of creativity, collaboration, and imagination that continues to grow."
Analyzing the Sneaker Resale Race - WWD
As top companies StockX, Goat and Stadium Goods eye international expansion, a debate is raging over the market and its future.
The sneaker wars are more intense than ever, fueled by the rise of sneaker culture due to social media, designer and celebrity collaborations and limited product runs that have created massive demand and hype surrounding said product.