Amazon to License Go Tech, Capitalist Addictions, Market Perspective, WHP to Acquire More Fashion, Upfront Investing Insight, From Cupcakes to VC Fund
Covering trends in commerce, media, and marketing daily
Amazon launches business selling automated checkout to retailers
Amazon.com Inc on Monday is set to announce a new business line selling the tech...
The highly anticipated business reflects Amazon's strategy of building out internal capabilities - such as warehouses to help with package delivery and cloud technology to support its website - and then turning those into lucrative services it offers others.
Other vendors including Grabango and AiFi are offering automated checkout to retailers, which in the past have been loath to hand deals to their rival Amazon that has been the biggest disruptor of their brick-and-mortar businesses.
Capitalism's Addiction Problem
The biggest, best-known companies in the digital economy are getting their users hooked on their products—and undermining the pillars of America's market economy.
The buzzes, badges, and streaks of social media; the personalized "deals" of commerce sites; the camaraderie and thrilling competition of gaming; the algorithmic precision of the recommendations on YouTube—all have been finely tuned to keep us coming back for more.
The suggestion that we need to be protected from such tactics might seem paternalistic, and if consumers were the rational actors who populate econ textbooks, it might be: A person could decide for herself whether to exchange some amount of privacy for the joy of viewing friends' photos or the convenience of tracking her heart rate.
Perspective — Albert Bridge Capital
I started an investment club in college with $100. I had seven buddies that also saved $100, so we had $800 all-in.
The recent (and violent) outperformance of low-vol, growth momentum stocks has even the most fundamental of stock-pickers wondering if there is any point to visiting companies or building models.
Disposition bias, loss aversion, and anchoring make for a poisonous cocktail; so wipe the slate clean.
Aerie Aims to Be $3 Billion Brand
Nearly at its $1 billion goal, the intimates' global brand president Jennifer Foyle sets her sights even higher.
This company is looking for more fashion brands to buy, and now it has the money to do it
WHP Global's latest capital raise gives it north of $1 billion in buying power.
The latest capital raise, in addition to a debt facility already in place with BlackRock , gives WHP Global north of $1 billion in buying power.
WHP Global launched its business with the purchase of Anne Klein from Premier Brands Group last year for an undisclosed amount.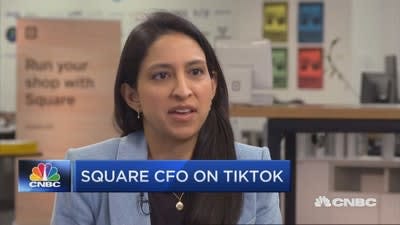 Square CFO on earnings, millennial marketing and coronavirus
Square CFO Amrita Ahuja sits down with CNBC's Kate Rooney to discuss the payment company's better-than-expected earnings, growing cash app business and coronavirus risk.
Square CFO Amrita Ahuja sits down with CNBC's Kate Rooney to discuss the payment company's better-than-expected earnings, growing cash app business and coronavirus risk.
The Most Important Media Businesses of the (Past &) Future — Matthew Ball
An essay on theme parks, platforms, and the importance of hugs.
And because of real estate scarcity, lengthy build times, enormous capital requirements (exacerbated by Baumol's Cost Disease ), Disney's theme parks, resorts, and cruises are incredibly difficult to replicate by another Western media company.
There are countless Grand Theft Auto user "mods" (albeit without license rights) that seamlessly transplant characters like Iron Man into the streets of Liberty City – which required coding capabilities (e.g. blaster-powered flight) that were never intended (let alone built) by the game's developer, Rockstar.
Insight into the state of funding amidst a market downturn.
How to Make Money in Your Sleep
Some TikTok users are going viral, gaining followers and even making cash by live-streaming themselves overnight.
Live-streams on TikTok aren't archived, so sleep-streams, many of which are simply a dark blank screen, provide a time and place for users to meet.
Brian Mandler, a founder of the Network Effect, a digital agency focused on TikTok, said that the streams also provide a level of authenticity that so many users on the platform currently crave.
Los Angeles gets a new consumer fund as founders of Sprinkles seek $25 million for CN2 Ventures – TechCrunch
Charles and Candace Nelson traded their investment banking careers in Silicon Valley for the sweet, sweet life as captains of the cupcake and confectionery chain Sprinkles. Now they're putting both their consumer and brand development skills and former investment banking chops to work at CN2 …
There's the pizza chain, Pizzana; the kids playspace, Play 2 Progress; and the direct to consumer clothing brand, Willy California.
So far, the firm has been taking large equity stakes in the businesses it's backing — in part because it can, but also because these portfolio companies can almost be seen as subsidiaries operating under the larger CN2 Ventures umbrella.
Ex Lambda School Launches Study Club