Couture from Quilts, Hottest Israeli Startups, DTC Opportunity in MENA, Luxury Fashion Opening Restaurants, DTC Daily Harvest on Bootstrapping
Covering trends in commerce, media, and marketing daily.
How Microsoft assists Bode, a clothing label that repurposes quilts: a case study in the ways artificial intelligence is taking over the fashion industry
For years now, Emily Bode has had a brain-power problem. The New York designer runs Bode, a fast-rising brand that produces whimsical, fresh garments from aged textiles.
Its signature piece is a quilt coat, each made from one of the hundreds of one-off throws the brand sources from a network of pickers. The issue: Her staff regularly called upon Ms. Bode, their resident quilt expert, to identify the quilt before they shipped it off to production, or to describe a coat's provenance to a potential customer. She could confirm that, yes, the quilt in question featured a 1950s "Log Cabin" motif, but the process was tedious.
The 35 hottest Israeli startups of 2020, according to insiders in the local tech scene
We talked to over a dozen people in Israel's tech community to find the startups that everyone is buzzing about.
It reached unicorn status in October when it raised $250 million led by Munich Re Ventures, the corporate investment fund of insurance giant HSB, and Burst Capital (founded by former Yelp execs).
But, as the world's attention grows focused on coronavirus and the possibility of future pandemics, the company is working to integrate the sensor tech into airport scanners that can help authorities detect if a traveler is ill before they're allowed to board a plane.
Zoom conquered video chat — now it has even bigger plans
Before coronavrius locked workers at home, Zoom was a leading videoconferencing tool. But it wants to be more. It wants to be your whole office.
When I spoke with Moseley, we'd barely sat down at a cafe before two people noticed the Zoom pin on his suit lapel and launched into a rave about the app.
The distributed workforce is no longer a pipe dream propagated by people who don't want to pay San Francisco real estate prices.
When Your Custom T-Shirt Is a Copyright Violation
Print-on-demand companies allow anyone to upload designs for T-shirts, mugs, and other items. But many images violate intellectual property rights.
"I think there's a misconception" that image-matching software is "a magic fix," she wrote in an email, citing technological limitations and the volume of images and variations "being created every minute." (Redbubble's 2018 investor presentation estimates its 280,000 users uploaded 17.4 million distinct designs that year.)
Last summer, the work of protecting its copyrights and trademarks—repeatedly searching, verifying, documenting, tracking down unknown companies, consulting lawyers, and submitting notices to website operators—stretched the firm's resources to the point Cassidy brought on three contract workers, upping total staff to eight.
Direct-to-Consumer opportunities in MENA
Part 1: The time is right for MENA DTCs to emerge
However, over the past decade, a new breed of online-born companies, armed with low overhead and high customer acquisition efficiency, disrupted consumer retail and gradually stole market share from incumbents.
Obsess over 'data' in everything they do Optimize the customer-brand experience (and are present at every step of the journey) Start online but quickly move offline (never pure-DTC, more like DTC as part of an omnichannel strategy) Maintain an asset-light model and lean financials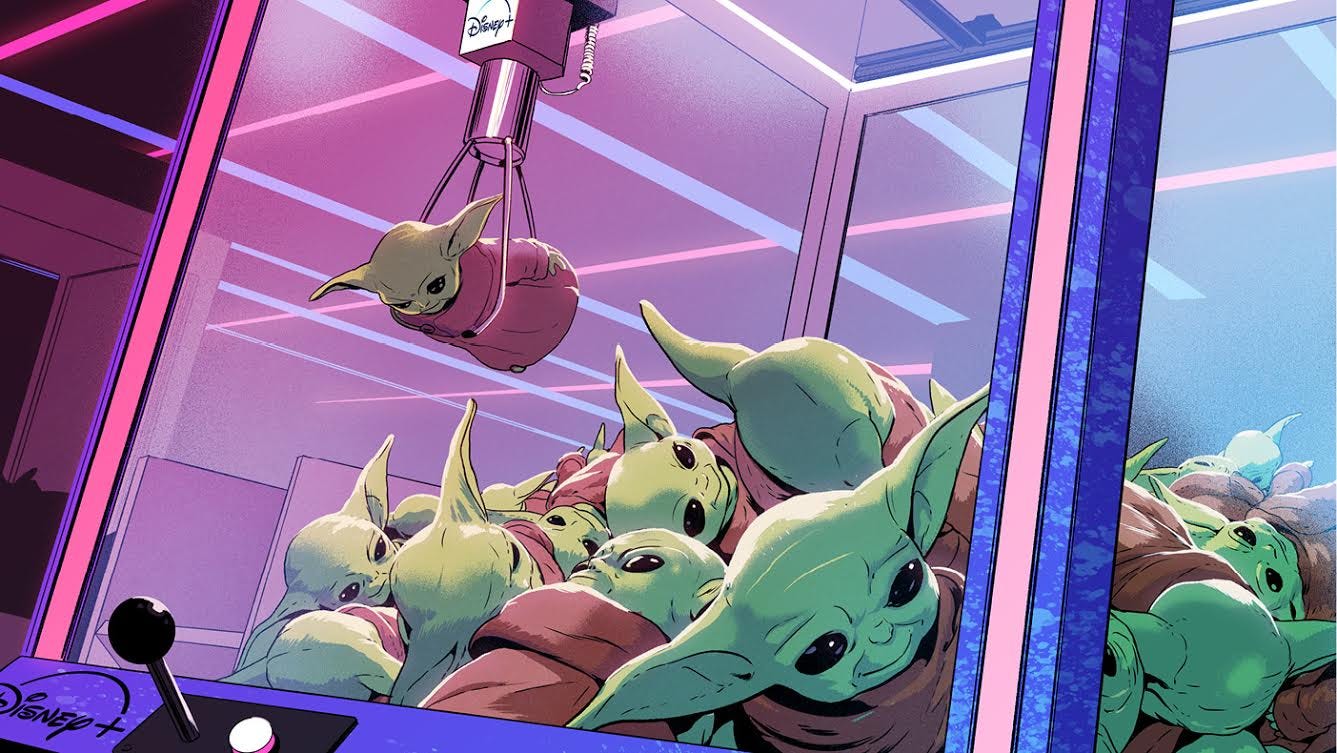 Bob Iger's Next Priority? Streamline Disney+ Development
In his new role "getting everything right creatively," the former CEO is likely to tackle the streaming service, which, despite its booming subscriber numbers, is suffering from a dearth of original series, brand identity issues and stars pleading to move their shows to Hulu.
In a sign of the challenges, Disney+ has developed then scrapped three original series in the past year: scripted comedy Muppets Live Another Day from Adam Horowitz, Eddy Kitsis and Josh Gad; Disney villains drama Book of Enchantment from Michael Seitzman; and, per sources, a never-announced Tron adaptation from John Ridley.
Within Disney+, whose leadership has greenlight authority, Strauss and Chu — a former film marketer and Iger right hand, respectively, who lack deep programming experience — have staffed up a 20-plus person content team that includes former Smokehouse Pictures co-president Sarah Shepard running scripted and former Marvel New Media executive Dan Silver heading unscripted.
With Movie Theater Shutdown, Universal Pictures to Stream New Release Films on Prime Video, iTunes, & More
In light of the movie theaters being brought to a standstill, Universal Pictures is changing the game. The Comcast-owned studio will be making digital rentals of new release movies available for $19.99. The rental will …
Rather than delaying these films or releasing them into a challenged distribution landscape, we wanted to provide an option for people to view these titles in the home that is both accessible and affordable," said Shell.
NBCUniversal will continue to evaluate the environment as conditions evolve and will determine the best distribution strategy in each market when the current unique situation changes," said the company.
Why luxury fashion houses still open restaurants
There's more to fashion's food play than driving in foot traffic and padding the bottom line.
With upscale menu items, like Goodman's $40 roast duck or Sugalabo V's $59 glass of Krug Grand Cuvée champagne, the restaurants all serve to appeal to — and make more money from — the brands' target, affluent clientele.
The lower-priced ground-floor café, No Aloha, is for "people walking in off the street" and first-time shoppers, says president and chief creative officer Kristen Cole, while the top-floor fine-dining restaurant, Mirador, attracts existing customers, local socialites, the business crowd and guests from the boutique's swanky sister hotel, The Joule.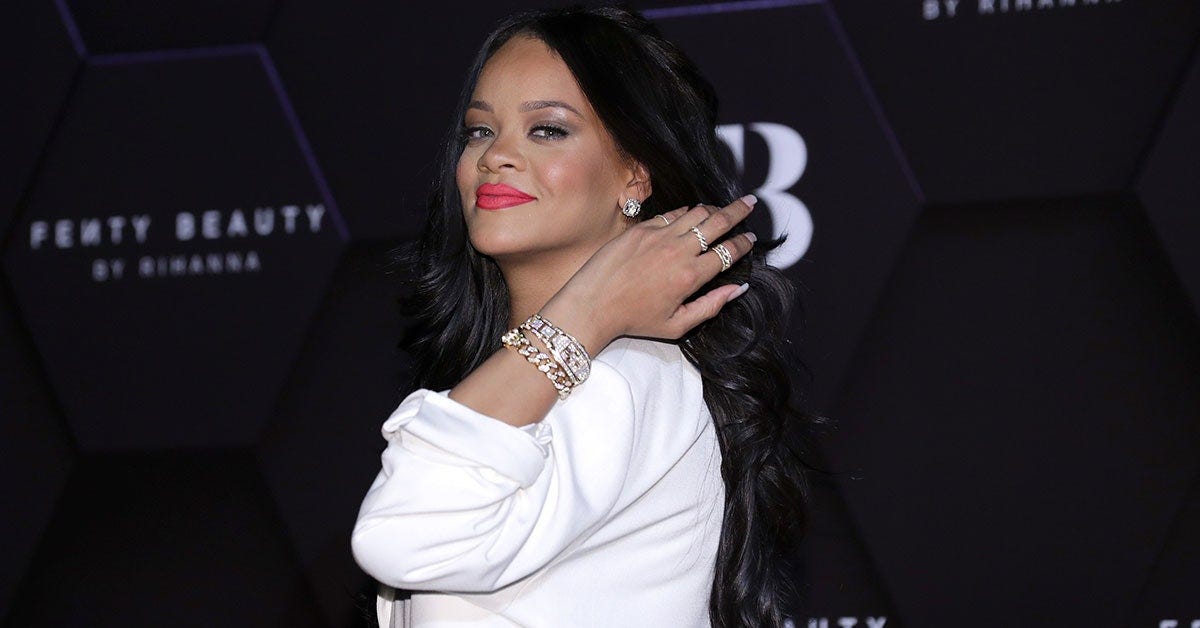 Rihanna Created a Fenty Beauty TikTok House
When can we move in?
According to Dazed , Rihanna debuted the new TikTok house in Los Angeles, which comes complete with a pool and tons of video-ready natural light and mirrors.
Emmy even gave fans a sneak peek at the gorgeous morning light (and the pool) at the Fenty Beauty house, and all we can say is "Wow ... when can we move in?"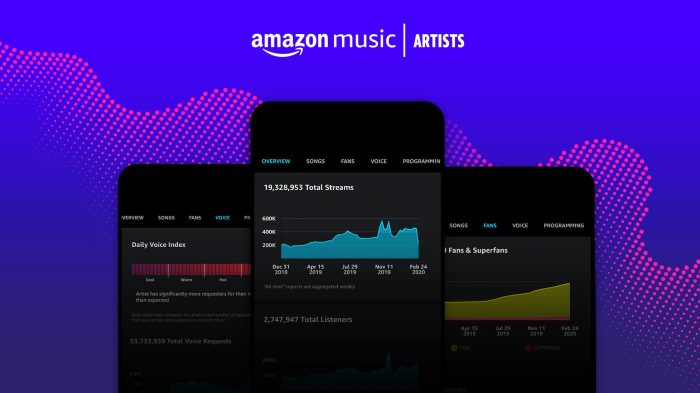 'Amazon Music for Artists' Mobile App Launches
Today, Amazon Music is launching "Amazon Music for Artists": a mobile app for artists and their teams to better understand their business on the platform. At launch, Amazon Music for Artists will b…
The launch is coupled with a companion website ( artists.amazonmusic.com ) where artists and their teams can learn more about the app, as well as opportunity areas, best practices, additional resources, and more.
A fan insights tab, which provides a breakdown of an artist's most engaged listeners –Fans and Superfans – so they can focus on growing these segments over time.
Daily Harvest's CEO reveals new packaging, talks bootstrapping
Founder and CEO Rachel Drori talks candidly about the cost of adding compostable containers, and why she's moving ahead despite the hit to her company's margins.
I had two team members by the time we raised [money] and we were doing everything and every role, responding to customer service emails during the day and then delivering food at night in our car.
RD : I don't know if this is happening so much anymore, but when Daily Harvest was starting out, the VC community was pushing people to hire six months ahead of growth.
Before the '09 bottom- companies were born, powered through, then birthed whole movements → Momofuku /killed suit & tie dining → Soulcycle /made fitness an event → Airbnb /created "home" anywhere massive cultural shifts built in bad times. who's next? "This too shall pass"