DTC Preppers, Dedcool Detergent, Rise of Bidets, Future of Work Apprenticeship, Bob Iger Empire, Best Books on Retail and Remote Work
Covering trends in commerce, media, and marketing daily
The Prepping Industry Wasn't Prepared for the Coronavirus
Once the obsession of fringe survivalists, disaster preparedness is now a national pastime—and supply can't keep up with demand.
He runs an online disaster preparedness shop called Doomsday Prep, which sells a wide assortment of worst-case-scenario gear, from two-way radios, nunchucks, and knives to a "urban bug out bag" filled with medical supplies and food.
"Our message is coming across loud and clear." Uncharted Supply has more of a general-interest outdoorsmanship vibe than something like Doomsday Prep—"I'm not a prepper," Schauf says—but the coronavirus has caused the general public's interest in the company's wares to skyrocket.
Editor's pick: I'm obsessed with this earth-friendly, nontoxic laundry detergent
I always wondered what it would feel like to smell rich and save the world at the same time.
Or that we absorb about 60% of what we put on our skin—which isn't great when the traditional fragrances you're using contain uncomfortably large amounts of nonregulated, toxic chemicals linked to cancer and other health issues.
Water is not included in any of our practices, which allows our scents to deliver longer wearing power than what you're used to." To drive that point, think about this: Traditional eau de parfums have a range of 10%-15% fragrance concentrate.
Bidet sales are soaring as the coronavirus causes toilet paper panic-buying frenzies around the world
As the spreading coronavirus has caused many to panic buy toilet paper, bided sellers are seeing an increase in sales and interest.
"As the toilet paper wars have raged on we've seen a large and vocal community of passionate bidet advocates stepping up to promote the benefits and hygiene of washing with water," Scheer said.
The surge in demand for bidets comes as some retailers have imposed limits on the number of toilet paper rolls purchased per customer as people begin to stockpile goods over coronavirus fears.
Before cabin porn and van life were hashtags, before tiny houses were a movement, Lloyd Kahn was the living embodiment of them.
One of them is Zach Klein, 37, a founder of Vimeo and the man who coined the phrase " cabin porn ," a catchall title for attractive sheds that was born on Tumblr, morphed into a hashtag and, finally, found its way into a book, released in 2015.
Lukas Feireiss , a German artist and curator, and Leopold Banchini , a Swiss architect, have designed an entire exhibit around Mr. Kahn's early oeuvre for the Architecture Biennale in Venice (a May event that has been postponed until late August).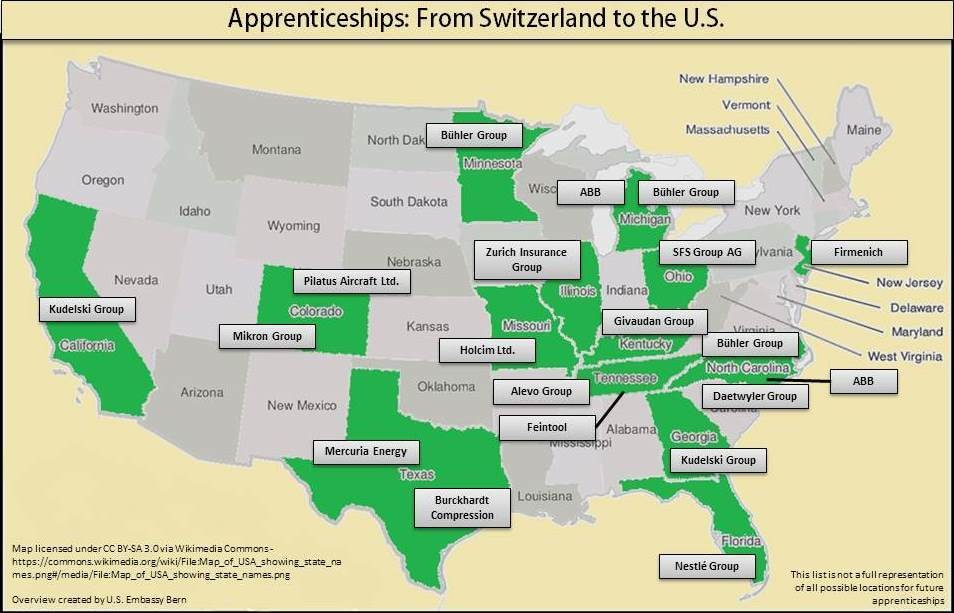 The future of work requires a return to apprenticeship
The real challenge of the Fourth Industrial Revolution isn't the robots – it's that we aren't properly training and reskilling humans for available jobs.
From the auto factory producing a fine-tuned machine where safety and functionality are of utmost importance, to the commodities trading floor where high-value transactions must take into account complex, rapidly changing geopolitical movements, businesses of all kinds still require human intelligence.
Mercuria, the global energy and commodities trading group founded in Geneva, has also embraced apprenticeships in Switzerland and the United States to fill our constant need for workers who can adapt and learn newskills.
How Billie Eilish Rode Teenage Weirdness to Stardom
She loves "bugging people out" — through macabre, melancholy pop that improbably tops the charts.
The sole decorations other than a thirsty-looking potted plant were two black-and-white photos depicting the Yosemite Valley, of the sort you might find hanging above the Keurig machine at a business hotel, and a red neon sign spelling out "10,000 Hours" — the pop-science creative-labor catchphrase made famous by Malcolm Gladwell — that would fit in nicely above the kombucha tap at a co-working space.
"We listened to it, and we were both like, 'Ohhh — what's that?." Eilish recalled, emphasizing that by this point, emotionally, she "was in a better place." She had been to see a therapist; she had figured out ways to make touring less punishing and less lonely, including flying friends out to meet her on the road; most simple, she said, she was that much older, with "things feeling more in your control, just your brain maturing and your mood changing."
Inside Ikea's e-commerce strategy | Modern Retail
For years, IKEAs differentiator has been its store experience. The Swedish-founded furniture company relied on its maze-like layout, food court and low prices to get shoppers to stay in store longer…
Though other furniture companies that focus solely on e-commerce like Wayfair have struggled to become profitable, Ikea risks losing market share if it doesn't move quickly to match competitors on features that online shoppers have come to expect.
Evan Mack, senior research specialist at Gartner, said that compared to big-box competitors like Target and Walmart, Ikea's website is still lacking in the amount of product and filtering options it offers customers.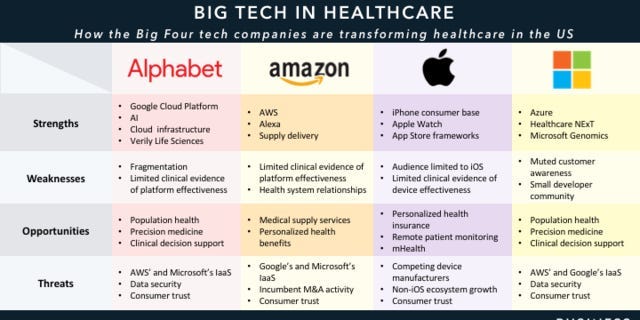 Amazon has secretly been working on a cure for the common cold
Amazon has been secretly working on a cure for the common cold as part of a secret, years-long initiative referred to as "Project Gesundheit."
And the brand's increasing involvement in R&D via "Project Gesundheit" underscores exactly how wide of a net Amazon is casting in terms of its larger healthcare play — spanning from pharmacy to care delivery to health insurance.
Sign up for Digital Health Pro , Business Insider Intelligence's expert product suite keeping you up-to-date on the people, technologies, trends, and companies shaping the future of healthcare, delivered to your inbox 6x a week.
YouTube 'Explore' tab rolls out on Android, iOS - 9to5Google
In an effort to surface more creator videos and help viewers find what they want, YouTube is rolling out its new "Explore" tab on Android and iOS apps.
Underneath those categories, the Explore tab also showcases either a creator or music artist "On The Rise." This is in the hope to help boost smaller, growing members of the YouTube community.
As mentioned, YouTube has been testing out this "Explore" tab for a long time, with today's announcement being based on feedback from users between July of 2018 and now.
How a 'growth mindset' can lead to success
It's said that the key to work success is finding your passion. But what is passion - and how does our mindset govern whether or not we feel it?
Thankfully, our mindsets are malleable – simply reading an article about our capacity to grow new passions can change those implicit beliefs, so that our minds are more open to venturing into previously unexplored territories.
Over the course of your life, a fixed mindset might lead you to continue searching for the "perfect" job that immediately lights and maintains your interest, while you neglect all the other possibilities potentially in front of you if only you put the work in to cultivate those passions.
And what we can learn from it.
Image courtesy of Bloomberg In late February, news broke that Bob Iger, the beloved CEO and leader of The Walt Disney Company, would be stepping down from his position.
When The Walt Disney Company purchased CapitalCities/ABC in 1996, it was only a matter of time before Iger assumed the role of the chief operating officer, effectively making him second-in-command under CEO Michael Eisner.
21 Best Remote Working Books of All Time
As featured on CNN, Forbes and Inc – BookAuthority identifies and rates the best books in the world, based on public mentions, recommendations, ratings and sentiment.
All I Wanna do is ZOOM ZOOM ZOOM