Covering commerce daily from Amazon to Zulily.
Hate Those Floating Digital Billboards? New York Just Banned Them - NYTimes
Gov. Andrew M. Cuomo signed legislation to outlaw the ads that "blight our shores." But you may not have seen the last of them.
They questioned the stringency of the ban, which prohibits any vessel with a digital billboard from "operating, anchoring or mooring in the navigable waters of the state" if they have "flashing, intermittent or moving lights."
"I believe that our riverfront is one of the last sanctuaries for New Yorkers, and should be treated as such," said State Senator Brad Hoylman, the Manhattan Democrat who sponsored the bill in Albany's upper chamber.
Taylor Swift Gives a First Look at Her Stella McCartney Collab: 'It's Been So Much Fun to Dream Up' - People
Swift's Lover-themed collection with McCartney launches August 23 — here's the sneak peek!
"It's been SO much fun to work/dream up cute stuff with my friend @stellamccartney to create a line inspired by my new album Lover," the singer captioned an Instagram photo with the designer.
Swift was spotted accompanying her boyfriend, Joe Alwyn to the 2019 BAFTA Awards in a pale baby blue tulle gown by the designer.
Apparel is out of fashion- Retail Dive
The U.S. consumer has slipped into something more comfortable, and retailers are paying the price.
"With a greater focus on work-life balance, there's an increasing number of people taking an interest in having an active lifestyle so in turn the idea of traditional workwear is evolving," Edited Market Analyst Kayla Marci told Retail Dive in an email.
Shoppers no longer flock there for special occasion and other pricier apparel, which led UBS analysts last month to deem the department store a "no-growth retailer, " citing trends for less expensive and more casual attire.
For Barstool Sports, Podcasts Are Now Around One-Third of Revenue - Variety
Barstool Sports isn't everyone's cup of tea. The site trades in a style of raw humor and commentary that some find offensive. The company has a shoot-from-the-lip founder whose gags hav…
Another top 10 podcast hit has been "Call Her Daddy," a raunchy sex talk show hosted by female 20-something duo Alexandra Cooper and Sofia Franklyn (whom Barstool discovered on Twitter last fall).
Other popular Barstool podcasts are "Fore Play" (golf), "Spittin' Chiclets" (hockey), "Mickstape" (basketball), and "KFC Radio," a weekly "bar conversation" that invites reader and listener contributions.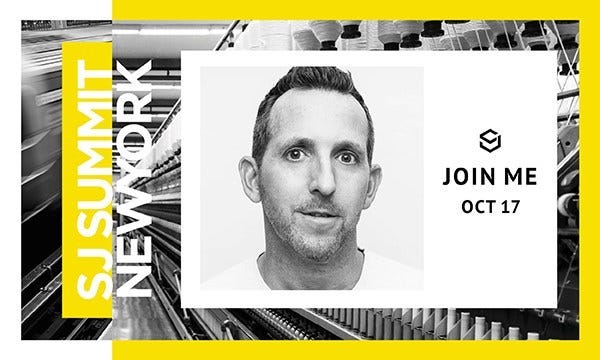 SJ Summit Preview: Ryan Babenzien of GREATS Talks DTC Brand-Building
As CEO of GREATS, Ryan Babenzian turned a small sneaker startup into a cult favorite, and he'll be talking about it at the Sourcing Summit.
As CEO of GREATS , Ryan Babenzien turned a small sneaker startup into a cult favorite, seemingly overnight.
The general awareness and acceptance of sneakers being part of the daily work uniform has certainly helped lift the category overall, so we benefit from that.
The more fast food you drive by on your commute, the more likely you are to be overweight - FastCompany
It's hard to avoid something if it's easy and convenient.
New research that looked at commutes found a pattern: Workers who passed more fast-food restaurants on the way to work had a higher average body-mass index than their coworkers.
Other studies have found that people who commute by public transit are more likely to be thinner, thanks to their walk to the station—and if you take the subway to work, you won't have to look at most of the restaurants on the streets above you.
Target barrels through Q2 as key strategies pay off - Retail Dive
The mass merchant beat expectations on sales, comps and profit, as omnichannel and private label investments bore fruit.
"By appealing to shoppers through a compelling assortment, a suite of convenience-driven fulfillment options, competitive prices and an enjoyable shopping experience, we're increasing Target's relevancy and deepening the relationship between our guests and our brand," he said.
"Every measurable demonstrates continued acceleration and validates the company's strategic shift articulated in February 2017, proving that short-term pain can generate long term gains if the strategy is well executed," Moody's vice president Charlie O'Shea said in emailed comments.
Retail Divide Widens as Shoppers Seek Value and Convenience - WSJ
Retailers offering deals from bargains on brand-name goods to conveniences such as free shipping are gaining share at the expense of peers that have been slow to innovate.
Retailers offering deals, from bargains on brand-name goods to conveniences such as free shipping, are snaring customers at the expense of chains that have been slow to innovate.
Walmart Inc., Target Corp. and T.J. Maxx parent TJX Cos. have reported strong sales growth and an uptick in visitors to their stores.
Digital Lingerie Brand Lively Opens Austin Store - WWD
The physical space allows shoppers to try before they buy.
But there's still this barrier to entry where some women are more comfortable trying it first," Michelle Cordeiro Grant, founder and chief executive officer of Lively, told WWD.
The shop, which opens to the public on Wednesday, will be located at 11624 Rock Rose Avenue, Suite 122, in the Domain NORTHSIDE, an outdoor retail and residential center situated north of downtown Austin.
Can local artists help Target create community support? – RetailWire
Target is partnering with local artists in its new small-format stores to support community building. The executions range from murals behind registers to installations in parking lots.
"From Burlington, Vermont, to San Diego, California (and lots of places in between), we're opening new stores in communities that boast unique cultures, histories and identities," said Target in a press release.
"That includes outdoorsy illustrations in bold shades of green in Burlington, wistful ocean-inspired shapes in regal blue and pink in Honolulu, and Nordic-style etchings that celebrate the heritage of Target's hometown, Minneapolis."

How The IoT Unlocks Value For Retailers - Retail TouchPoints
Few industries have faced greater disruption than retail. Consumers use smartphones, apps, image and voice searches, augmented reality, GPS and other...
Many want to start on a small scale with practical solutions that include occupancy sensors, remote climate controls and smart lighting to reduce energy usage and meet sustainability goals in their stores and storage facilities.
It may also require new investments in indoor GPS systems, specialized sensors, cellular technology (including emerging 5G), cloud computing services, facial or image recognition, voice assistants and other forms of artificial intelligence (AI) and machine learning.
Hard seltzer, the drink of summer 2019, explained - Vox
The cheap, low-cal, gender-neutral canned cocktail has serious staying power.
Yet Zima, despite strong sales and nearly half of American alcohol drinkers having tried it, was met largely with ridicule: David Letterman, for instance, made a habit of parodying it as a drink for effeminate weirdos.
The new class of hard seltzer arose in 2013 with a brand aptly named SpikedSeltzer, when two men in Boston, inspired by their wives' love of sparkling water, decided to home-brew an alcoholic version.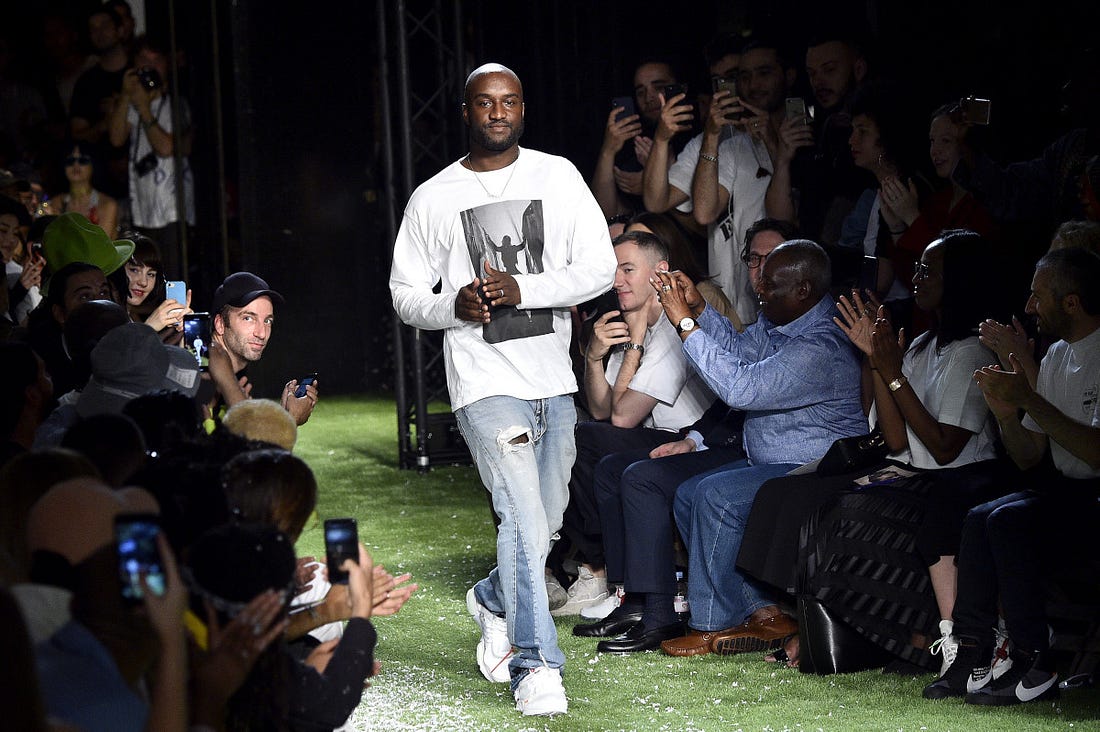 Virgil Abloh Doesn't Own Off-White, But He Owns Its Trademark. Here's What That Means. - Complex
Farfetch recently acquired Off-White's parent company New Guards Group for $675 million, but Virgil Abloh still owns its trademark. Here's what that means.
When New Guards Group founder Marcelo Burlon approached Virgil Abloh about an opportunity to take his clothing to a higher level, the Pyrex Vision designer told the Business of Fashion he was hesitant.
Working with Burlon would have given Abloh the ability to launch a new project that would steer him away from printing shirts on Champion blanks, and instead, produce luxury commodities manufactured in Italy's finest factories.