Gamer Builds Company, $1M YouTube Channel, Treasure Truck Expansion, Trade Desk Partners with Amazon, Google Indexes Podcasts, Burger King Partners with eSports, BestBuy Fails in UK, Barstool's Comme
Covering commerce daily from Amazon to Zulily.
YouTube creator Preston Arsement on how he built a 24-person business using game development and merchandise - Business Insider
The YouTube creator Preston Arsement used his success online to invest and further monetize his brand, from merchandise to game development.
Arsement began working with the digital talent agency Night Media in 2017 and said that having a team behind him has largely contributed to his quick rise in numbers.
Business Insider previously spoke with Reed Duchscher , the president of Night Media — where Arsement is a partner — about how certain keywords and phrases in the title of a video could drive views and subscribers.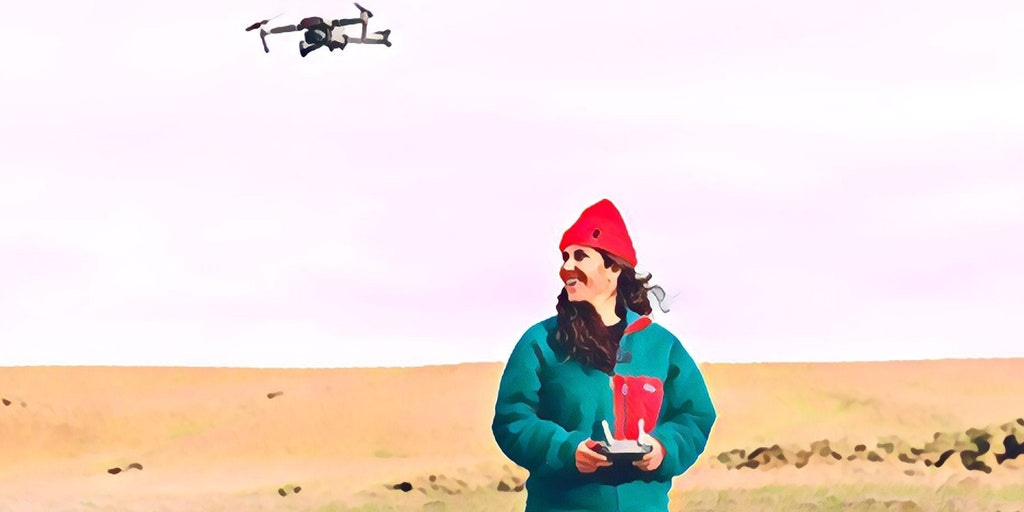 How We Built a Million-Dollar YouTube Channel | Product Hunt
Moment has 250,000 subscribers and $1M in direct revenue on YouTube
After Caleb got the ball rolling, we added Niles Grey Jeran and Taylor Pendleton (I'm not linking to her accounts because she recently quit social media), who have their own unique perspectives on photography.
There is no silver bullet for what drives engagement, and you'll have to experiment to find what works for your channel, but these are a few best practices that we've discovered through our own trial and error.
Amazon's Treasure Truck expands to Charlotte, Cincinnati, Columbus, and Las Vegas - Venture Beat
Amazon announced that Treasure Truck, its discounted daily deal service, is expanding to Charlotte, Cincinnati, Columbus, and Las Vegas.
Amazon's Treasure Truck , the fleet of mobile pop-up shops that offers limited-time daily discounts to customers who've opted in, kicked off service in June 2015 in the tech giant's hometown of Seattle.
In a further expansion, Amazon today announced that Treasure Truck will soon hit the streets of four additional major metros in the coming weeks: Charlotte, Cincinnati, Columbus, and Las Vegas.
Behind the New Deal Between The Trade Desk and Amazon - Yahoo
Amazon supports an open internet, allowing third-party tech companies to sell ad space on Amazon Fire TV.
Jeff Green, founding CEO of Trade Desk, described this partnership as the company's "most important initiative in [connected TV] to date."
A study carried out by Extreme Reach earlier this year revealed that CTV has overtaken mobile devices in the number of impressions, growing 194% in 2018.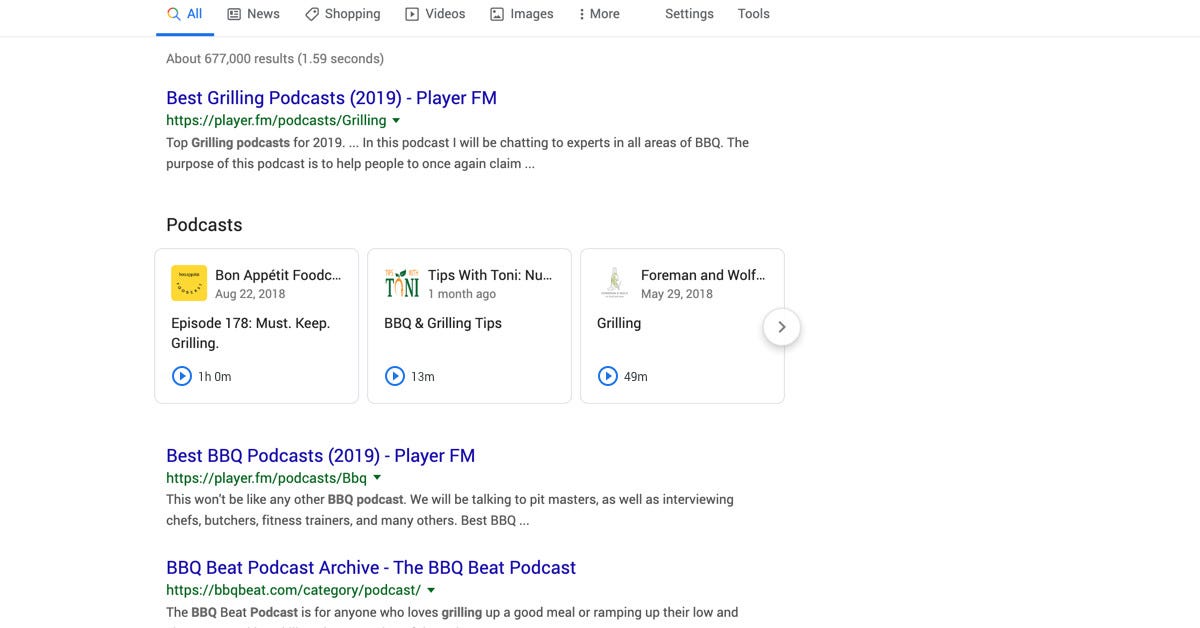 Google will start surfacing individual podcast episodes in search results - The Verge
Search for what you want to hear.
Podcasters who publish with an RSS Feed will have their shows automatically indexed, similar to how websites are populated on Google search today.
This might not outwardly be a bad thing, but it could have negative side effects if podcast creators eventually rely on formulaic approaches to titles and descriptions that, prior to the new Google search feature, were places where they more openly expressed a show's identity.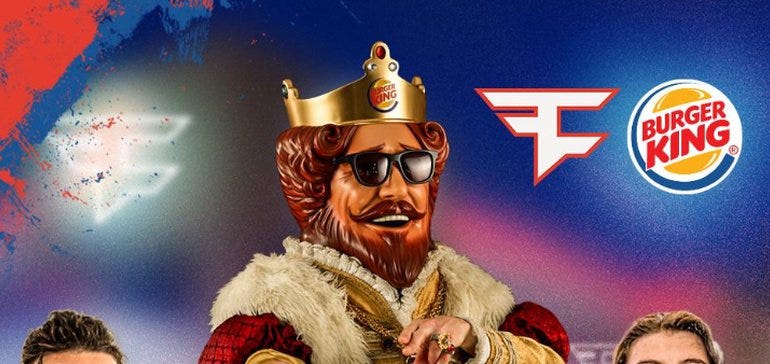 Burger King mascot streams with esports stars to promote Impossible Whopper - Restaurant Dive
Teaming with FaZe Clan is the latest marketing stunt behind the nationwide rollout of a plant-based alternative to the brand's signature burger.
Burger King is ramping up marketing for the nationwide rollout of its plant-based Whopper, and the FaZe Clan partnership shows how the brand is targeting young, largely male audiences that favor esports and livestreaming.
Around the announcement of the Impossible Whopper going nationwide, the chain opened an Impossible-branded restaurant that attracted long lines of social media followers who were surprised to find out that all the food at the location was provided by Burger King.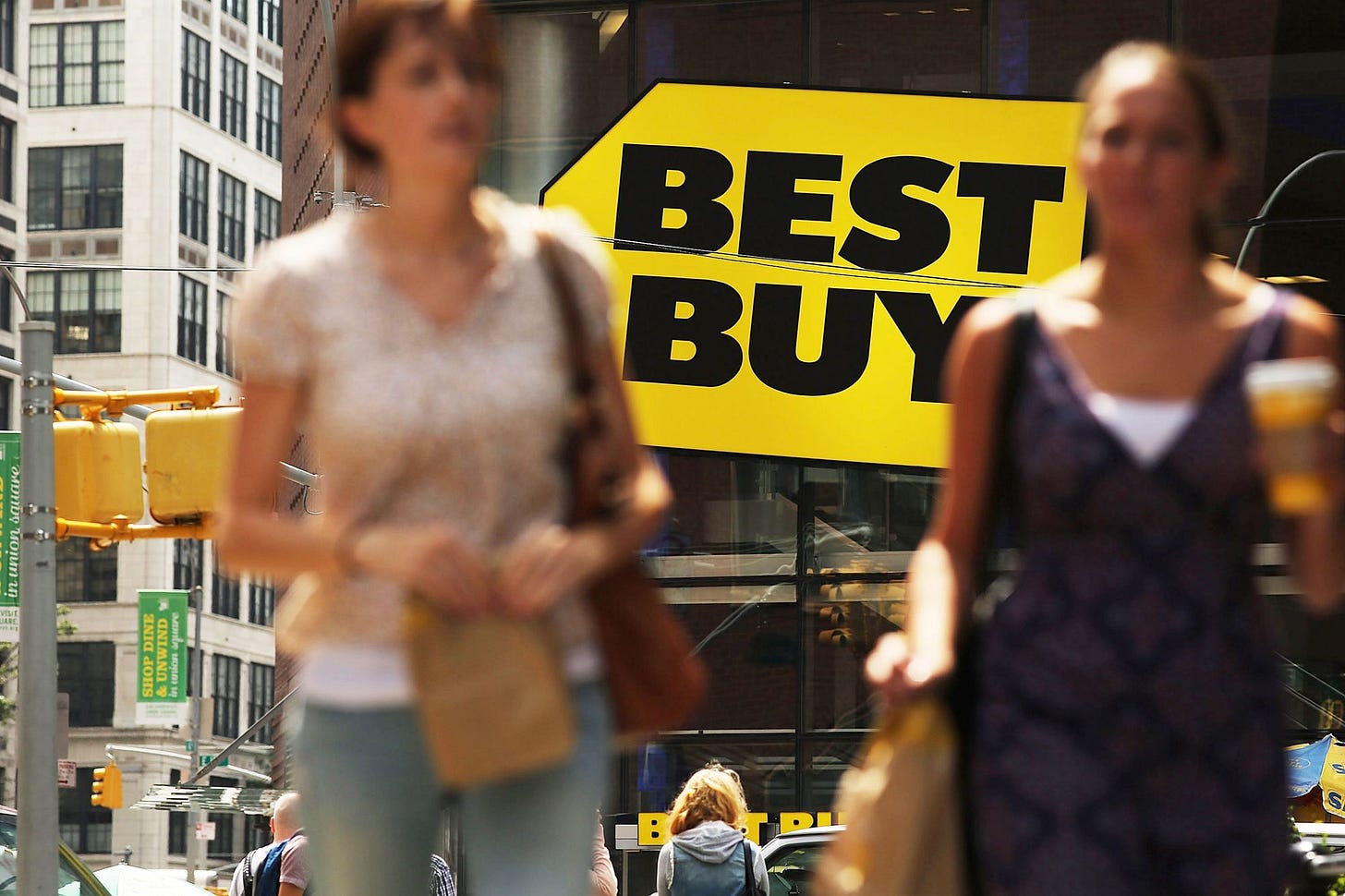 Why Best Buy thrives in the US but died in the UK - CNBC
In the U.S., Best Buy is a rare success story in what has otherwise been a brutal past decade for many brick-and-mortar retailers. But its brief expansion into the U.K. was not part of that success. After spending millions to introduce itself to U.K. consumers, Best Buy's 11 big-box stores closed after just two years. Watch this video to find out why.
New Amsterdam, Barstool Deliver Differentiated Commerce Opportunity - Front Office Sport
A basic podcast ad read on Spittin' Chiclets has transformed into a larger product partnership for New Amsterdam Vodka and Barstool Sports.
"Since the podcast integration with Spittin' Chiclets has been a huge success and facilitated a dialogue with consumers, we decided to extend the partnership and create a product that both Barstool Sports as well as New Amsterdam Vodka fans would appreciate."
The media company's continued foray into leveraging moments into revenue helps foster innovative partnerships like the new vodka flavor.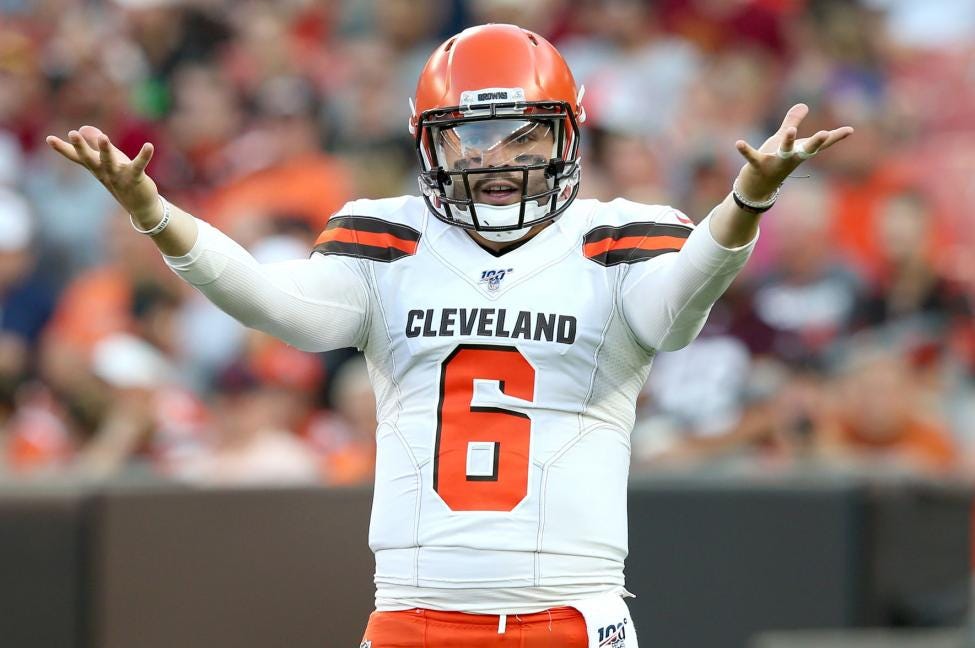 Beer chaser: Mayfield endorses sports drink after brew chug - The Guardian
The Browns' star quarterback, who further endeared himself to Cleveland's fervent football fans by biting into a beer can last weekend and gulping it down while attending an Indians game, has added sports drink BODYARMOR to his growing list of endorsements.
It includes Indianapolis Colts QB Andrew Luck, Angels All-Star outfielder Mike Trout and World Cup soccer champion Megan Rapinoe.
Diageo takes majority stake in nonalcoholic spirits brand Seedlip - Food Dive
The alcohol giant initially invested in Seedlip in 2016, which marked its first stake in a teetotaling brand of distilled spirits.
The additional Seedlip investment may allow Diageo, which owns the Johnnie Walker, Smirnoff, Baileys and Guinness brands, among others​, to draw in new consumers as many are shifting away from alcoholic beverages.
Diageo's Gordon's and Tanqueray gin brands helped the company post a 6.1% jump in organic net sales for the year ending June 30, according to FoodBev.
Jack in the Box lets Snapchat users turn virtual burgers into reality - Restaurant Dive
An AR experience gives customers a chance to win prizes, including seeing their virtual burger creations added to the chain's menu.
The AR lens lets people use their front-facing smartphone camera to pose with the brand's mascot riding a hot air balloon in the shape of a bacon double cheeseburger.
Burger King in March let mobile users in Brazil earn a free Whopper for virtually setting fire to the ads of its rivals.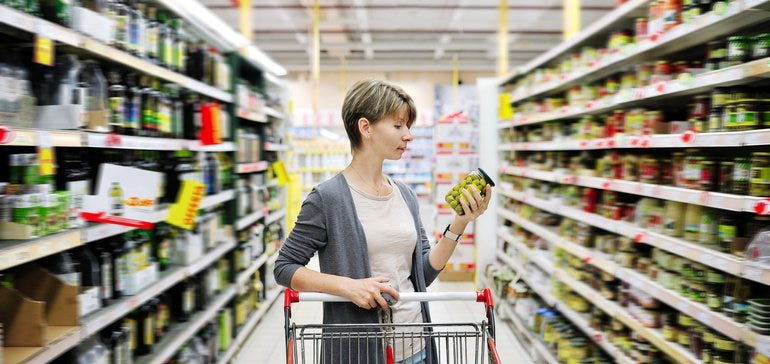 CPG industry is responsible for 1 in 10 US jobs, GMA says - Food Dive
The industry trade group said the segment is the nation's largest manufacturing employment creator, directly leading to 2.3 million jobs and $151 billion in income.
While it isn't the nation's largest industry when compared to areas including health, oil and gas, information technology and insurance, CPG manufacturing is near the top.
While the study takes a look at the full CPG industry, including home and personal care items, the bulk of the jobs and economic activity comes from food and beverage.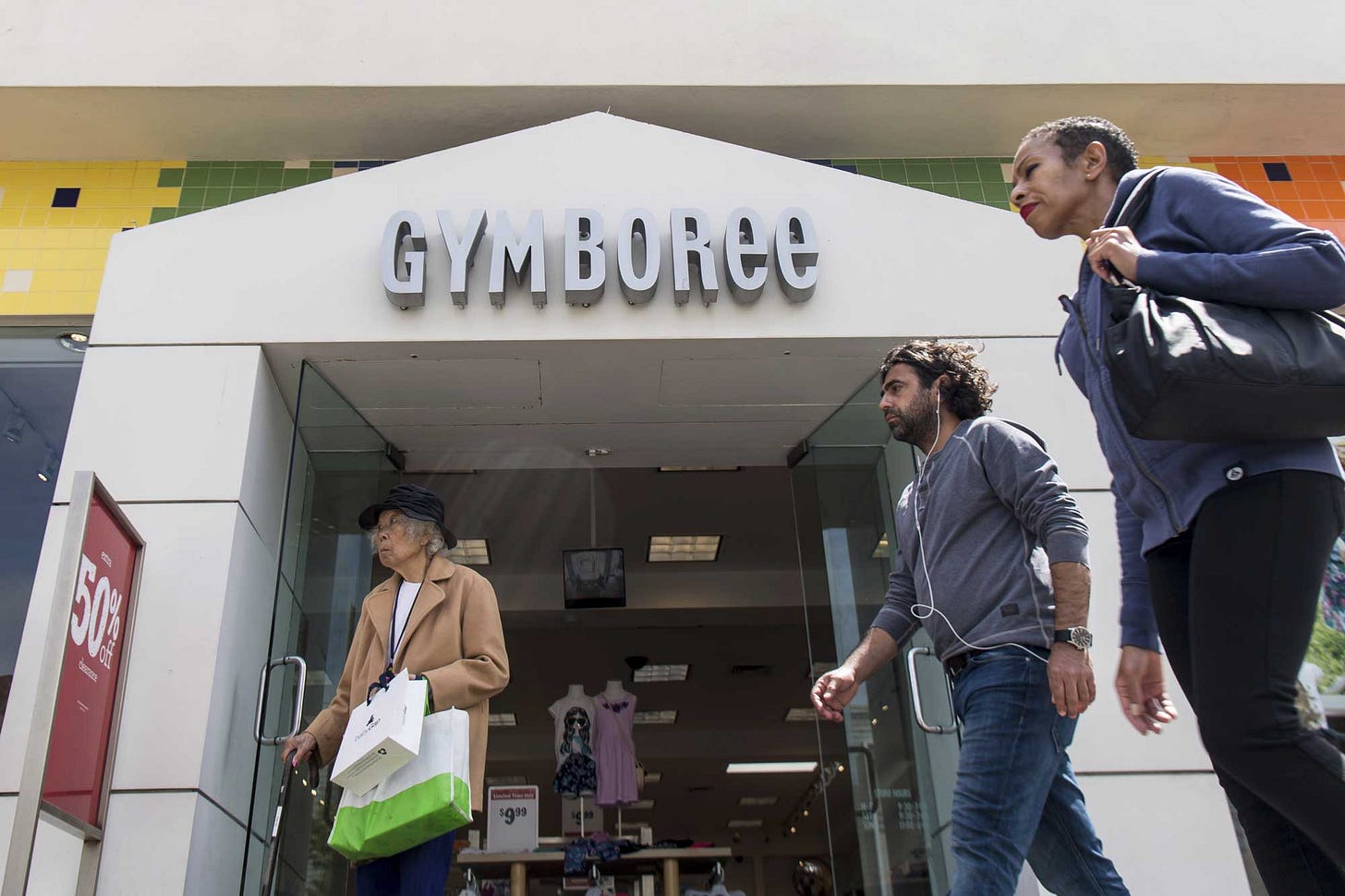 For kids' clothes, no one retailer has the lock on back-to-school season this year - CNBC
The children's clothing industry in the U.S. is valued at $33.9 billion, according to Euromonitor. But no one company has the majority of market share. Carter's ended 2018 with the biggest stake, 9.4%.
But this year, she's planning to venture to big-box retailers Kohl's, Target and Walmart to pick up graphic tees, polo tops, dresses and denim for her 10-year-old son, seven- and two-year-old daughters.
Target has used its private labels to win over moms like Rachel Donde, a mother of two who works as a freelance journalist.Its quirky Cat & Jack clothing line, which makes pieces for infants and kids up to size 18,surpassed $2 billion in sales in one year.
How Piano built a propensity paywall for publishers — and what it's learned so far - Nieman Lab
"Having a machine-learning framework to say who's likely to churn, register, and subscribe has been a critical step in us making those experiences more tailored."
It could be, for instance, an extra free article or two each month, a newsletter invitation when you're about to close the page, or a targeted social media ad with special deals.
Each site also can fine-tune its propensity factors: "For a local newspaper website, one of the things we've discovered — no surprise — designated market area [DMA] is important.