Media Acquisitions Via Bustle and Vice, Staples Launches Magazine, Fewer CMOs by the Day, Fortnite eSports Prizes, Marketplace Startup Evolution, Amazon's Old Playbook, 80-90% of Trade Relies on Fina
Covering commerce daily from Amazon to Zulily. Share with colleagues.
Vice Media in Talks to Acquire Millennial Media Outlet Refinery29 - Variety
Vice Media is in discussions to acquire online publisher Refinery29, according to the Wall Street Journal, citing people familiar with the matter.

The outlet expanded exec editor of global Derek Mead's responsibilities to include tech, gaming and issues coverage.

Like a number of other ad-based online outlets, Refinery29, Vice, BuzzFeed and others have shrunk staff in recent years amid a highly competitive environment.
Bustle Digital Buys Digital-Media Startup Inverse, Its Eighth Acquisition to Date - Variety
Bustle Digital Group, continuing its strategy of snapping up smaller digital-media players, has acquired Inverse, geared toward an young-male audience with content about science, tech and culture.

Bustle Digital Group , continuing its strategy of snapping up smaller digital-media players, has acquired Inverse , geared toward an young-male audience with content about science, tech and culture.

Investors in the New York-based company were Crosslink Capital, which led a $6 million Series A funding round in 2016, and Bertelsmann Digital Media Investments (BDMI).
Staples launches magazine as part of 'Worklife' brand refresh - Marketing Dive
Messaging conveys that Staples is a solutions provider that helps companies and employees work better beyond just selling office supplies.

As Staples faces competition from online sellers like Amazon and others that also offer office supplies and equipment, the company is trying to become more than just a retailer by ramping up its lifestyle marketing.

The fresh messaging centers around conveying that Staples is not just a place to order printer cartridges and staplers, but a solutions provider that helps companies and employees work better and happier.
McDonald's, Uber and Johnson & Johnson no longer have chief marketing officers — here's what that means - CNBC
The changing role of marketing is reflective of the huge variety of new ways to advertise to and communicate with consumers, and overseeing it is "no longer realistic for one person to do" according to one expert.

Uber's CMO Rebecca Messina is stepping down, the company announced in June, and marketing duties will instead be handled by Jill Hazelbaker, its senior vice president of communications and public policy before the reorganization.

There is now an enormous range of new marketing technology (martech), for example, from software that personalizes websites for each visitor to tech that uses artificial intelligence (AI) to create thousands of slightly different versions of an online ad .
Fortnite players battle for biggest e-sports prize - BBC
The top four Fortnite players will soon become millionaires while others take home $50,000 or more.

Crowd of fans watching Fortnite competition at TwitchCon 2018

The climax of the finals will create the game's first World Champion and the field is incredibly open with around 30 players seen as potential winners.

The 9th annual DOTA 2 tournament, The International, takes place in Shanghai next month and looks set to have $30.2m worth of prizes up for grabs after fans started a campaign to raise more money.
How Etsy Crafted an E-Commerce Comeback, From Search to Shipping- Fortune
To survive competition from e-commerce giants, the handmade-goods retailer had to persuade its quirky community to get just a teensy bit corporate.

"There's a lot of great merchandise in the long tail," says Forrester principal analyst Sucharita Kodali, referring to products that aren't bestsellers but whose consistent sales contribute a big chunk of Etsy's revenue.

On a recent visit to the website, meanwhile, items on the "bestseller" list included an LGBTQ Pride–friendly wooden rainbow puzzle for kids and a box of cards featuring "date night" ideas for young couples.
What's next for marketplace startups? Reinventing the $10 trillion service economy, that's what. - Andrew Chen
Over time, many startups in this category failed , and the ones that survived did so by focusing on and nailing a frequent use case, offering compelling value propositions to demand and supply (potentially removing the on-demand component, which wasn't valuable for some services), and putting in place incentives and structures to promote liquidity, trust, safety, and reliability.
Amazon's Revolutionary Retail Strategy? Recycling Old Ideas - Wired
Opinion: Amazon's prevailing business strategy is to try everything—even what's been done before—to reshape retail. Sound backward? It's actually brilliant.

The pages below come from the retailer's 1908 catalog; white-label and private-label products are not new either, and you can bet that Sears was using sales data to decide what market segments to enter next.

There's a rice cooker, a Harry Potter Lego set, a cushion, a Roomba, a mixing bowl, a book about trees … It makes no sense.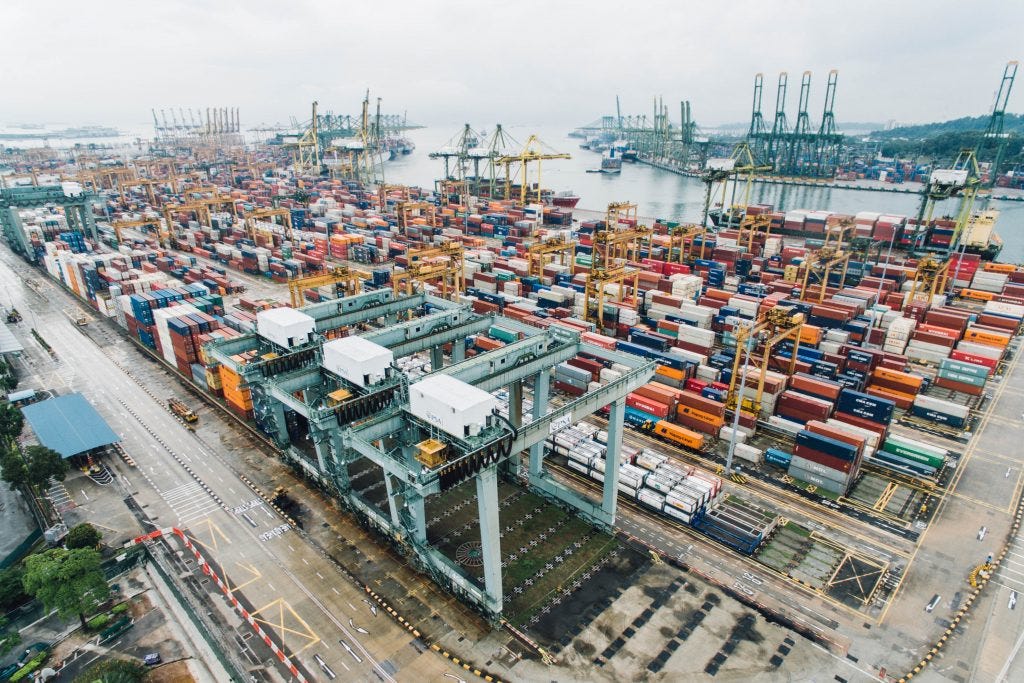 It is predicted that 80-90% of global trade is reliant on trade and supply chain finance. — Manufactured Networks
Cashflow is the life blood of a business. Trade Finance supplements the cashflow of brands and manufacturing companies – mismanagement can lead to certain failure and bankruptcy. Some facts about Trade Finance: Trade financing (also known as supply chain and export finance) is a huge driver of economic development and helps maintain the flow of credit in supply chains.

"It is predicted that 80-90% of global trade is reliant on trade and supply chain finance." – Trade Finance Global Trade finance is worth over $3 trillion annually- Trade Finance Global Essentially the transaction goes through a bank or similar financial institution so the exporter receives payment upon shipment and importer pays once they receive the goods through a line of credit.
Flipkart says Indians are adding Korean beauty products to their carts like never before - Quartz
The beauty capital is here.

Last December, Amazon India partnered with the Korea Trade Investment Promotion Agency to bring brands like The Face Shop, Dermal, The Beauty Co Seoul, It's Skin, Coony, Mirabelle, and Swanicoco, to Indians at prices ranging between Rs400 to Rs700 ($5.8 to $10.15).

The target group for brands like these tends to be millennial and Gen X youth, who have proven to be early and enthusiastic adopters of all kinds of products, from beauty to tech.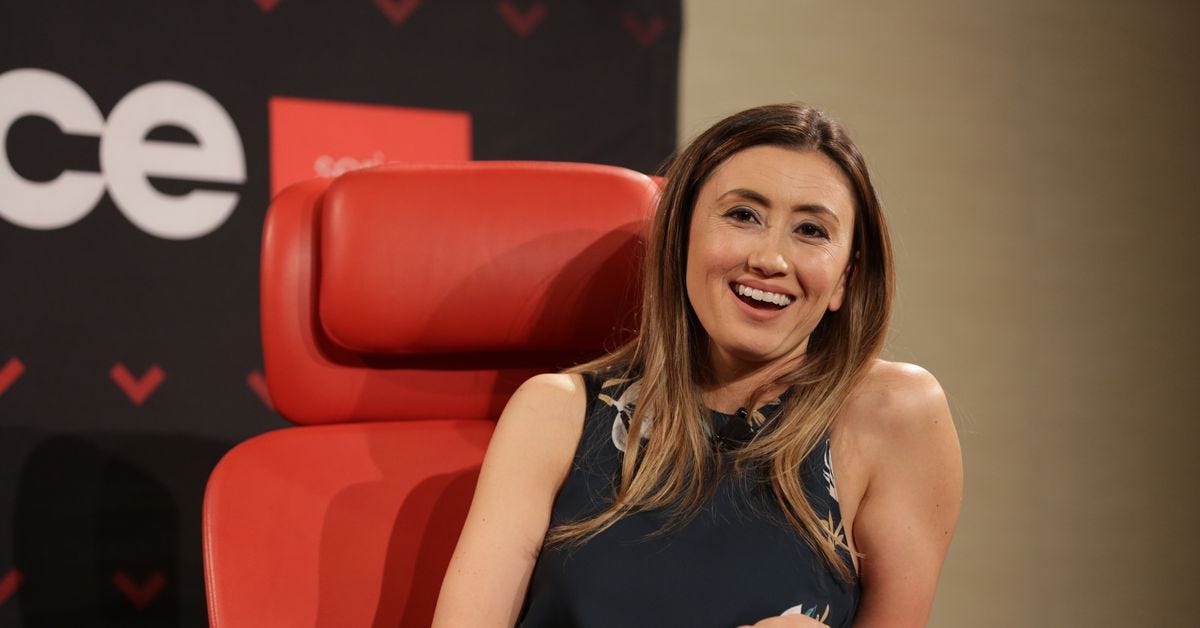 In 10 years, every "relevant" company will be a tech company, Stitch Fix CEO Katrina Lake says - VOX
However, Lake says on Recode Decode, she still hopes there's a future for retail stores that deliver an experience to visitors.

You may know me as the founder of a platform for mafia dons called Snitch Fix, but in my spare time I talk tech and you're listening to Recode Decode from the Vox Media Podcast Network.

Subscribe to Recode podcasts to hear Kara Swisher and Peter Kafka lead the tough conversations the technology industry needs today.
Amazon is turning advertising into its next huge business — here's how - CNBC
Here's how Amazon sells ads, and why it has a natural edge over Google and Facebook in some areas.

Rahil Berani, vice president and director of programmatic at Digitas North America, said for items that can be bought repetitively, advertisers can suppress people who have recently purchased that product since they won't be in the market for more right away.

Michael Levine, senior analyst at Pivotal, said in a Q3 outlook note that Amazon was "by far the biggest standout" in the space, and said researchers "think their advertising business could correlate to [gross merchandise volume] acceleration as well and likely total company revenue guide up."
The increasingly fragmented and international world of media consumption - VOX
Media consumption is evolving after decades of being dominated by domestic TV.

One possible winner: Disney owns the most valuable franchises in the world, including not only Mickey Mouse and "Toy Story" but also "Star Wars," "Avatar" and the Marvel Cinematic Universe.

The shrinking picture: Netflix and Amazon became giants in this space by delivering unlimited video content on demand, uninterrupted by ads, all for much less than even an HBO subscription, let alone a typical cable-TV bundle.
Artificial intelligence is transforming the way we farm - Quartz
The next great agricultural revolution is here.

If farmers can identify precisely which plants are parched, they only need to irrigate those crops, which helps them save water, which will become harder to come by as climate change fuels longer and more severe droughts.

"Some farmers might not wish to make the transition, either lacking the skills to flourish in a more techno-centric system or the motivation," said David Rose, an environmental geographer at the University of East Anglia who has written about the future of farming.
​