Modcloth to Leave Walmart, Toy to Media Company, Collaboration & Community, Male Wellness Dark Side, Stripe Enter Asia, Shoppers' 5 Senses, Snap Ad Turn Around, Mezcal's Rise, Markets Eating World, M
Happy Monday, enjoy the curation below.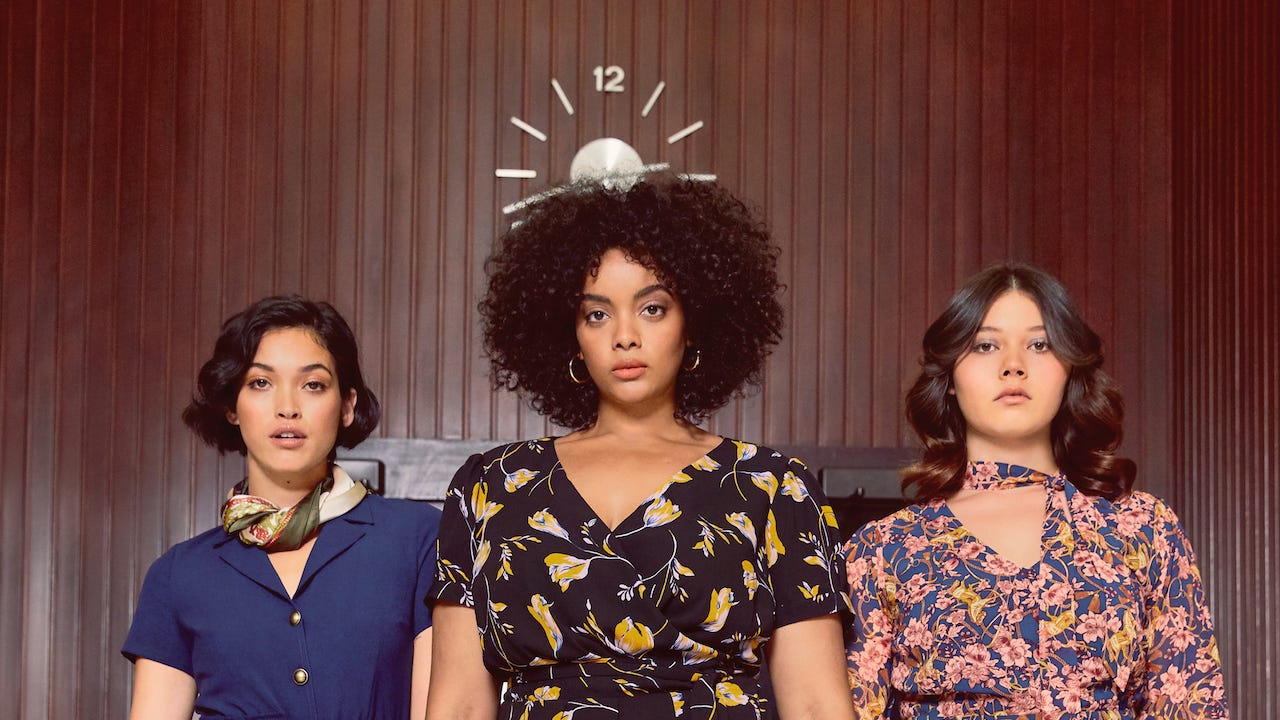 'We have nothing to lose': Modcloth is gearing up for a Walmart-free future - Glossy
Walmart is preparing to sell off Modcloth. "I can confirm that Walmart has received outside interest from buyers for Modcloth," said Silvia Mazzucchelli, Modcloth's CEO since April, when asked on Friday about Walmart's potential sale of the company, first reported by Recode in July. "We are in the process of exploring potential opportunities."
Walmart acquired Modcloth in March of 2017, for between $50 million and $75 million, as part of Walmart president and CEO of e-commerce Marc Lore's plan to modernize the company's brand portfolio while selling brands not found on Amazon. Since, Lore has led acquisitions of other digitally native fashion brands including Bonobos in June 2017 and Eloquii in October.
Superplastic Raises $10 Million to Turn Janky and Guggimon Into Animated Instagram Stars - Variety
Superplastic, the designer toy brand launched by Kidrobot founder Paul Budnitz, has raised a $10 million Series A round of funding to turn two of its characters into animated digital media stars: S…
The team is being headed by Jared Johnson, who previously worked as a character animator on "Jurassic Park," and includes illustrator Mark Gmehling.
Superplastic wants to continue to make money with toy sales, but Butnitz said that the expansion into digital media was also opening up additional revenue opportunities.
Cha Cha Matcha On Building A Cafe Brand Around Collaboration And Community - PSFK
PSFK speaks to the founders of the Cha Cha Matcha franchise on building a next-gen cafe and brand experience that focuses on peer-to-peer connection, digital detox, cross-industry collaboration and sustainability.
The company strives to differentiate itself with a focus on an in-store experience that invites customers to stay a while—even eliminating wifi to encourage screen-sick visitors to connect face to face—and building a unique image by collaborating across verticals with the likes of Kith, Louis Vuitton and Versace.
The company strives to differentiate itself with a focus on an in-store experience that invites customers to stay a while—even eliminating wifi to encourage screen-sick visitors to connect face to face—and building a unique image by collaborating across verticals with the likes of Kith, Louis Vuitton and Versace.
The booming male wellness industry has an unhealthy dark side - Wired
A new generation of male-focussed wellness brands offer online treatments for hair loss, erectile disfunction and anxiety. But are they just playing into a harmful narrative of endless self-improvement?
It was reported that Lebron James spends $1 million (£826,000) on his wellness routine each year, Tom Brady's strict alkaline meal plan became infamous and the extreme biohacking habits of (largely male) Silicon Valley CEOs are widely dissected online.
If men are as bad at looking after themselves as these sites claim, the solutions might not lie in startups and vitamin gummies, but in a more profound societal shift that enables us to have unbiased conversations about male body image.
Now Worth $22.5 Billion, Stripe Is Ready To Tackle The Next Wave Of Online Commerce In Asia - Forbes
Fresh off a huge funding round, Stripe is well positioned for the next wave of commerce that is about to come online in Asia.
In less than a decade, the company has managed to simplify and streamline payments for clients ranging from small startups to large corporate behemoths including Spotify, Lyft, Deliveroo, Kickstarter and Slack.
Taking into account the strong population growth of the developing economies in Asia, Gaybrick describes a "perfect storm" of commerce that will soon hit the internet in the next several years and the subsequent challenges associated with tackling this next wave.
Retailers Need To Engage Shoppers' Five Senses To Save Physical Retail - Forbes
Too many retailers are overlooking the most powerful competitive weapon in their arsenal against the onslaught of e-commerce retailers: the ability to activate and engage shoppers with a multi-sensory experience in-store.
Coleman points to Versace that uses bright and bold colors to maximum effect "to convey their ostentatious, confident and extroverted personality," as compared to Armani, which embraces "a more refined, understated and timeless approach."
"One study identified how 'pulse and tonality' of music activates wide networks in the brain, including the limbic system tied to memory and emotion," Coleman says.
How this former Amazon exec is turning Snap's ad business around, and now it's one of the hottest tech stocks - CNBC
Snap's Jeremi Gorman is simplifying, giving the sales team an "Amazon-esque" structure and building out her team to ramp up the company's ads organization.
When Snap hosted an invite-only Partner Summit in Los Angeles in April, it was a chance for advertisers to see what the social media company had in store for the months ahead, like a new audience network and a gaming platform.
Meghan Myszkowski, VP of social activation in North America for media agency Essence, said under Gorman, the roles of sales reps make a lot more sense for the advertisers working with them.
Has Mezcal Become Too Big for Its Own Good? - Fortune
If mezcal is now the cooler cousin of tequila, does it potentially hurt the category if too many big players jump in and throw their muscle around?
Beloved by bartenders, mezcal is enjoying a prime spot on trendy cocktail-bar menus, featured as an easy swap in popular drinks like the margarita, the negroni, or the old-fashioned.
Diageo has aided the company by boosting distribution, giving the Mezcal Unión founders more time to focus on working with local families and sharing the collaborative heritage story.
Markets Are Eating The World - Ribbonfarm
Anthropologist Jared Diamond called the move to agriculture "the worst mistake in the history of the human race."[14] The quality of life for individuals declined: lifespans shortened, nutrition was worse leading to smaller stature, and disease was more prevalent.
A barbecue restaurant in Nashville can show ads only to people searching their zip code for terms like "bbq" and "barbecue." This enables small businesses that couldn't afford to do radio or television advertising to attract customers.
The biggest mall owner in the US could be the one to save retailers on the cusp of going out of business - CNBC
Mall owner Simon Property Group on Wednesday said it's considering more opportunities where it would invest in a retailer to help keep it afloat.
The two were part of a group that ultimately won an auction to buy the Aeropostale brand out of bankruptcy court, salvaging its real estate.
And Simon on Wednesday wouldn't speak to the Forever 21 report specifically, but the CEO said: "I would say we certainly have the ability to help beyond what you might do on the leases ... [to] become an investor in a distressed situation."
Kobe Bryant's Next Signature Sneaker Might Come With Innovative, New Nike Tech - Footwear News
The Kobe AD NXT FF to feature a combination of Nike tech.
It's been nearly three years since Kobe Bryant last stepped onto an NBA court, but that doesn't appear to stop Nike Basketball from releasing new silhouettes for the Los Angles Lakers all-time great.
NBA writer Travis Singleton shared official images of what seems to be Bryant's next performance basketball model, dubbed the Nike Kobe AD NXT FF.
Courting Gen Z With Live-Streamed, Community-Based Events - PSFK
Journey LIVE is a meditation platform that allows groups of people to meditate together with the help of a live guide, and Gen Z loves it.
Those who are fortunate enough to live close to a great teacher, or have the means and time to go on retreat, understand the power that comes from sitting in a room full of people practicing together.
We've been encouraged by mindfulness programs growing in popularity at schools, and have partnered with universities such as NYU, Emerson and TCU to give students access to Journey LIVE.
​