Museum of Ice Cream Raises $40M, MM LaFleur Interview, Tariff Impact, Refillable Beauty Packaging, Levi's Sports Marketing, DTC Logistics Startup
Covering commerce from Amazon to Zulily.
Meet Figure8, The New Company Launched By Museum Of Ice Cream's Founders - Forbes
When Bunn and her partner Manish Vora opened the doors of the first Museum of Ice Cream in New York's Meatpacking District in 2016, the anticipation and intrigue had reached such a fever pitch, tickets sold out before it was even built (and the waitlist ran 200,000 people deep).
Retailers are constantly looking for ways to reimagine the IRL visitor experience, while battling the disappearance of the "third place" — that place where people spend time between home and work, such as the mall or a local cafe or bar — which is critical to relationship-building.
Q&A with Sarah LaFleur, Founder & CEO of M.M.LaFleur - Thrive Global
In 2013, former financial consultant Sarah LaFleur teamed up with co-founders Narie Foster and Miyako Nakamura to launch M.M.LaFleur, a clothing company designed to alleviate the stress of shopping for busy, working women.
The M Dash's subscriber list has grown to 1 million people, and every day we receive a number of emails expressing pure excitement and support for our featured 'Woman of the Week'.
AAFA: 77% of apparel, footwear imports to face tariffs Sept. 1 - Supply Chain Dive
Although tariffs on some clothing and footwear are delayed until Dec. 15, the majority will still face duties at the beginning of next month.
J.P. Morgan named Under Armour, PVH (parent company of Tommy Hilfiger and Calvin Klein and more), Ralph Lauren and Nike as some of the footwear and apparel brands highly impacted by list 4A.
"Given that full [tranche four] tariff implementation comes with a much higher cost for the US administration (i.e. likely significantly impacting the wallet of the US consumer / voter ahead of 2020 election), we believe there is a good chance they end up reversing their decision and finding a way to reach some common ground with Chinese negotiators," J.P. Morgan analysts wrote.\
How Sustainable Are Refillable Beauty Products, Really? - ELLE
And last year, after a search on sustainability led me down a rabbit hole into the zero-waste lifestyle, I was introduced to Kjaer Weis, a luxury beauty brand that houses its natural (if not organic) formulas in these stunning refillable silver compacts that are meant to be treasured forever like heirlooms.
Despite the scary stats and the daunting task ahead for consumers and corporations to rethink their use of plastic, there's still a glimmer of hope for a more sustainable industry—and possibly even a post-packaging world (brands like Lush have already eschewed packaging with its shampoo bars and bath bombs).
Levi's tailors sports marketing strategy as athletes become influencers - Marketing Dive
Social content and experiential events around sports fit into the denim pioneer's broader strategy to find "center of culture" moments, experts said on a panel.
NEW YORK — Denim pioneer Levi Strauss & Co. is ramping up its focus on sports marketing as emerging digital and social channels transform how athletes connect with fans, nudging brand sponsors into the category of content producers.
The transformation of athletes into key taste makers on social media stems from platforms like Facebook, Instagram and Twitter giving fans a more direct connection to their favorite sports stars than in the past.
Bernie Sanders joined Twitch to reach people where they are - The Verge
The campaign wants everyone it can find on board, and is working with Streamlabs on Twitch to do it
"I think this next stage with Twitch and live streaming is sort of the natural extension of his interest and focus on finding new ways to communicate with people and bring them into the political process," Miller-Lewis says.
During a recent weekday morning stream, Sanders' donation page hosted a lively Twitch chat for the 411 people watching his town hall in Berlin, NH.
This Is the Logistics Startup Every DTC Brand Will Be Talking About - Sourcing Journal
The 3PL industry's ripe for innovation. This startup emerged from stealth to give DTC brands a new, service-centric fulfillment option.
Much of the business of moving and managing goods is still conducted on software better suited to decades past.
But Donny Salazar, the Stanford MBA who's spearheaded CPG marketing for Revlon and acted as Gilt Groupe's first head of operations,…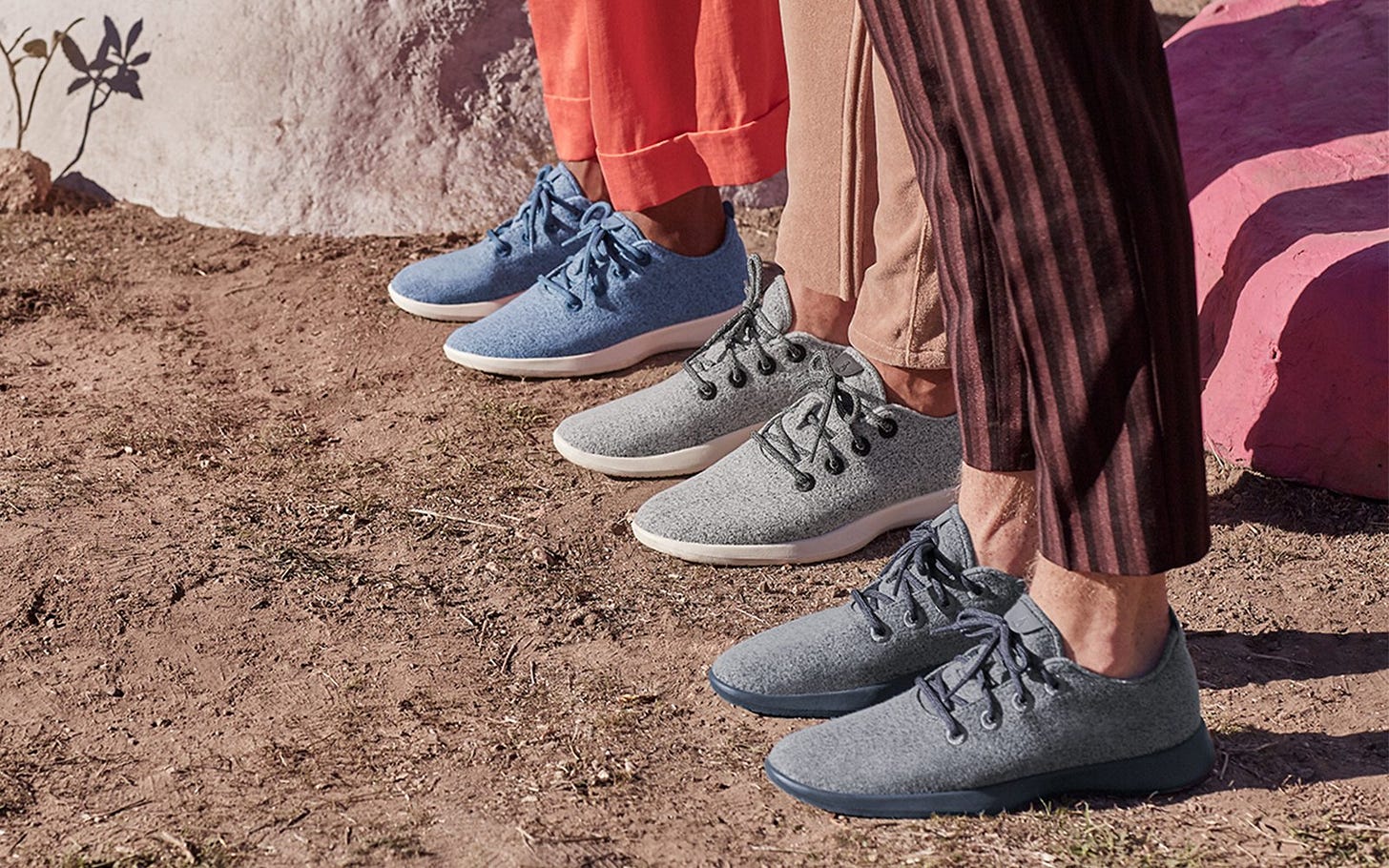 The irony of Allbirds socks - Om
Before you read, disclosure: I despise Allbirds. They are tasteless and are a perfect allegory for the technology sector's idea of aesthetics. I can't for the love of god figure out why…
I can't for the love of god figure out why folks wear these abominations, the equivalent of shapeless sweatpants in the form of shoes.
The called them "Wool Runners." And their first selling point was " A World First: woolen running shoes specifically designed for sockless wear." In other words, their main reason to exist.
Teeth-straightening service SmileDirectClub files to go public - CNBC
SmileDirectClub, a direct-to-consumer teeth-straightening service, on Friday filed to go public.
The Nashville-based company, which aims to list on the Nasdaq Global Select Market under the symbol "SDC," is hoping to raise up to $100 million in the IPO, according to the filing.
The drugstore chain said it would add SmileDirectClub locations to hundreds of stores, enabling customers to start a teeth-straightening process that doesn't involve an in-person visit with a dentist or orthodontist.
NBA tips off interactive basketball attraction at Disney World - Marketing Dive
Immersive games let visitors practice dunks and test their skills to see how they measure up to professionals before a mock draft.
By featuring professional sports stars at the grand opening this week, Disney could leverage the players' popularity and name recognition, potentially extending the debut's reach to social platforms.
The impact of those athletes-turned-influencers contributes to the overall growth of the sports marketing industry, whose North American revenue from sponsorship and merchandising is set to rise 11% from last year to more than $35 billion by 2022, per a PwC forecast .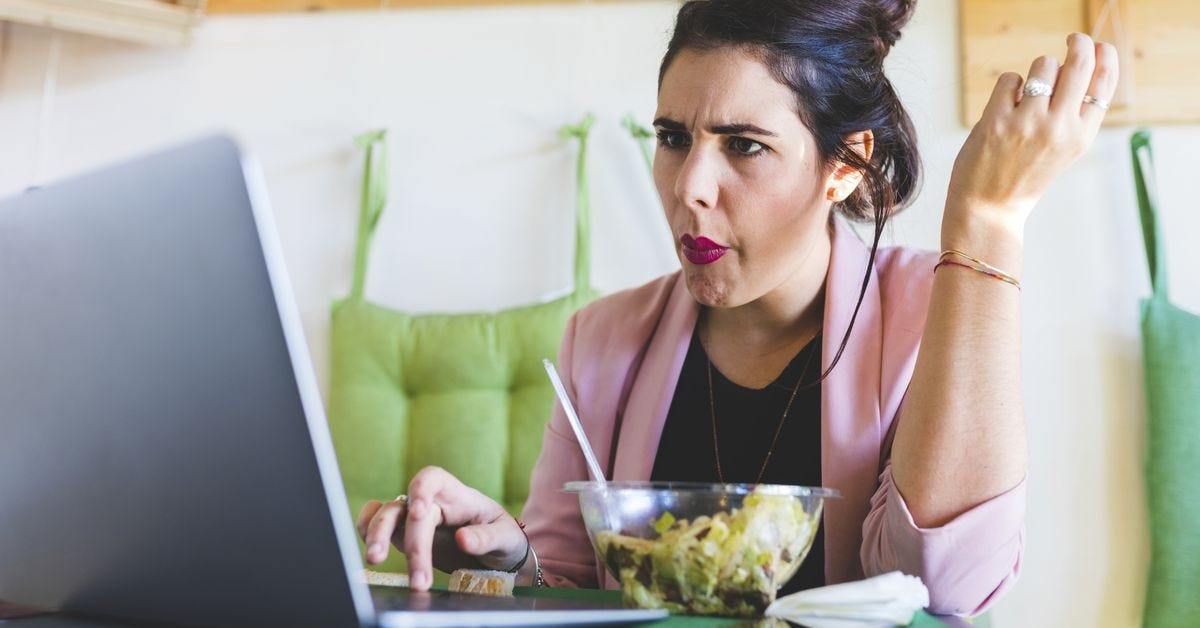 Why brands constantly email to ask how you feel about them - VOX
Brands are obsessed with email again. And they want to have a personal relationship with you.
I have eaten at the fast casual Mediterranean restaurant Cava only one time, in a city I don't live in, almost a year ago, and have received an email every week, like clockwork, which is actually pretty useful because the subject matter is typically which vegetables are in season.
Glossier, the cool-girl cult beauty brand, is notorious for its emails, which are sometimes just pictures of bathtubs or goats , and other times are aggressive reminders that the recipient left items in their online shopping cart, and shouldn't they go back to buy them?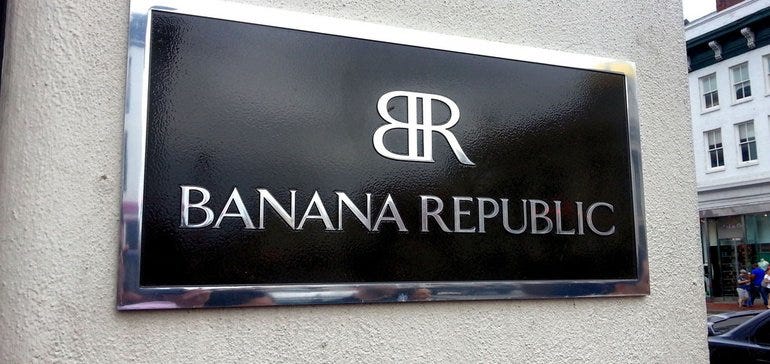 Banana Republic will launch apparel rental next month - Retail Dive
Along with the new monthly subscription, the Gap Inc.-owned brand said it will offer buy online, pick up in-store beginning this fall.
"As sustainability continues to become a focal point in the fashion industry, views around second-hand clothing have changed," Edited Market Analyst Kayla Marci told Retail Dive in email.
This has caused a halo effect on fast fashion brands like URBN (who own Urban Outfitters, Anthropologie and Free People), who has recently launched their own rental platform called Nuuly."
Amazon opens 4-Star store in Seattle - Retail Dive
The company's fourth location lacks some of the technology of its sister stores, but mimics the online experience offline.
The retailer has also expanded its Amazon Go stores and is currently located in Chicago, New York, San Francisco and Seattle.
Much like Amazon has tried to do with its other brick-and-mortar concepts, it appears as though the e-commerce giant is bridging the online and in-person shopping experiences through the 4-Star Store.
Announcing our Series B - Two Chairs Medium
When he offered to lead our round, he shared with me: "Two Chairs is on its way to being a truly meaningful company: If we can make mental health care more accessible and uplifting, we can create a movement that de-stigmatizes therapy."
We're made up of PhDs and PsyDs from Stanford to UCSF, engineers and product managers from Google to Nerdwallet, business people from McKinsey to Uber, and designers and operators from Everlane to Virgin America.
Zippin partners with Brazil's largest retailer for cashier-less stores - Retail Dive
The Amazon Go competitor will put its technology in Ame Go stores throughout the country, which are planned for high-traffic urban areas.
San Francisco-based Zippin has signed an 18-month deal with Brazil's largest retailer, Lojas Americanas S.A., to provide its checkout-free technology to stores throughout the country.
Cashier-less Ame Go stores will vary in size from 250 to 3,000 square feet and are planned for high-traffic urban areas, according to a Zippin company release sent to Retail Dive.