Religion of Peloton, Brand Symmetry, Gift Card Boom, VC Storms, Amazon Hiring, Long Term Plan Focus
Covering trends in commerce, media, and marketing daily.
Consumer Tactics in Enterprise Space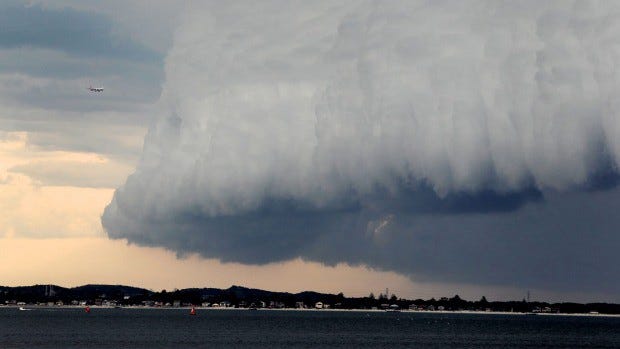 What I'm hearing about venture right now
Follow me @samirkaji for my thoughts on the venture market, with a focus on the continued growth with the emerging manager landscape
As uncertainty brings turbulence to capital markets, I spent the week speaking with fund managers, limited partners, bankers, and companies to get their thoughts on what they were seeing.
· The secondary market is expected to shift toward buyers, both with respect to LP stakes, and direct positions, particularly if the current economic volatility persists.
Amazon is now hiring for 40,000 openings. Forty. Thousand. Here's where and what.
This article originally appeared at Thinknum Media here. To see the data this story is based on, click here to request access.
But the company also has a number of warehouses in The Great White North along with plans to lease offices in the new Deloitte Summit tower in Vancouver.
Meanwhile, China's growth has slowed since the coronavirus appears to have put a slight damper on hiring efforts as the region gets back to work.
When Facebook Is More Trustworthy Than the President
Social media companies are delivering reliable information in the coronavirus crisis. Why can't they do that all the time?
All through February and early March, the voices of doctors and nurses on social media provided a vital antidote to those of confused and complacent political leaders embodied by President Trump.
But the crisis's list of most-shared stories has been dominated by hard news, solid medical advice and stirring moments of quarantined Italians singing together, along with the pandemic's special brand of humor: A top article in the United States last week was "Spock's Vulcan salute should replace handshakes in coronavirus era."
A New York designer goes to Paris and beyond.
Clemens, whose hair was in a prom updo with tendrils framing his face, wore a garment that looked split down the middle, like a unisex-bathroom graphic come to life: a suit, made out of white jersey and printed with the words "Telfar 2020" in college-athletics font, worn with a one-shouldered black silk slip dress that had a hint of the mall about it.
At Telfar's début in Paris, the label's Spring/Summer 2020 collection was shown alongside a film featuring the actor Ashton Sanders and a script by the playwright Jeremy O. Harris.Photograph courtesy Mitchell SamsRadboy, a small, bearded man with round, wire-framed glasses, showed me a recent photo spread that Gallagher had styled for Garage magazine.
What Does the Symmetry of Your Logo Say About Your Brand?
A study on how consumers perceive design.
In the first study, we asked consumers to select from a list of adjectives the brand sentiments that these logos evoked (i.e., trendy, cool, youthful, and imaginative).
These ratings were collected via a survey by the BrandAsset Valuator (BAV) consulting group of Young & Rubicam using a sample of more than 10,000 consumers representative of the U.S. population.
The coronavirus is proving a catalyst for fashion companies to expedite long-term plans – Glossy
When the first flames of a trade war between the U.S. and China were stoked in the last two years, a number of brands and manufacturers began rethinking their major investment in China, citing the potentially prohibitive tariffs that might emerge. Now, the coronavirus pandemic is proving the final nudge for brands to move forward with diversifying their manufacturing investments and looking for ways to become less reliant on foreign partners for raw materials.
Now, the coronavirus pandemic is proving the final nudge for brands to move forward with diversifying their manufacturing investments and looking for ways to become less reliant on foreign partners for raw materials.
Gelmart will begin moving production to other parts of the world this year, including the Philippines and Bangladesh, as well as constructing the infrastructure it needs to produce its own raw materials like fabric, foam and elastic.
Gift Card Laundering, Self-Driving Tech, Fake Coronavirus Books, Medicare Fraud, and Scam Judge
As the Trump administration continues to cut federal funding for state programs, legislators desperate to make up the shortfall are turning to a patchwork of forgotten microtransactions you meant to spend on lattes or in-game wardrobe upgrades to help.
I was surprised I hadn't written about Levandowski before, since he has been one of Silicon Valley's most prolific tech frauds in recent years, but now that he's caught himself a case, we can all feel a little better than he may have to temper his ambition and learn to live modestly, which in San Francisco means $50 to $120 million dollars, if you don't want roommates.