Snap's New Spectacles, Planet Fitness Crash, India's Meesho Raises $125M, Retail Rebels, Amazon Quadruples Digital Ad Spend, Feedback Flywheel, Building a Socially Conscious Brand
Covering commerce daily from Amazon to Zulily. Share with a colleague.
First Look: Snap's Sleeker and Chicer Spectacles 3 - Vogue
Can wearable tech actually improve human connection? With the debut of Spectacles 3, Snap Inc. insists that it can.
There is an eerie hush inside the complex, and not a single visible employee except for a security guard who hands me an NDA to sign and escorts me through a series of key card–access doors, trailing a few steps behind to make sure I don't accidentally on purpose take a wrong turn.
Contrary to Snap's foundational ethos of disappearing images, the videos live in my "archive of memories," which makes me think of "The Entire History of You," an episode of the dystopian British sci-fi series Black Mirror in which an implant behind the ear records your every experience, allowing you to later review the footage.
Planet Fitness Must Come Down to Earth - WSJ
Our third annual Summer Stock Picking Contest begins. Fast-growing gym chain Planet Fitness depends on a constant supply of flabby customers and is priced for unit growth that could take a hit in a downturn.
This value segment of the gym business has boomed in tandem with offerings at the opposite end of the spectrum—boutiques such as Orangetheory that can run over $200 a month, or pricey equipment and subscription services such as Peloton.
Multiple competitors went bust during the recession and the International Health Racquet & Sportsclub Association says that average annual spending per gym member fell from $451 in 2007 to $413 in 2011.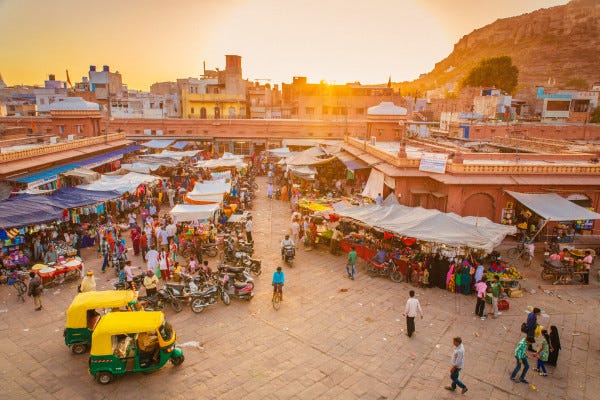 India's Meesho raises $125M to expand its social commerce business – TechCrunch
Meesho, a Bangalore-based social commerce startup, has raised $125 million in a new financing round to expand its business in the country and change the way millions shop online. The Series D round was led by Naspers, with existing investors SAIF, Sequoia, Shunwei Capital, RPS and Venture Highway p…
Our social sellers are small retailers, women, students and retired citizens, with 70% being homemakers who have found financial freedom and a business identity without having to step outside their homes," said Aatrey.
"The phenomenal growth they are already experiencing shows that Meesho has hit a sweet spot in the market and is well-poised to serve the next 500 million online shoppers in the country," said Ashutosh Sharma, head of India Investments, Naspers Ventures, in a statement.
The Retail Rebels Who Started Neighborhood Goods - D Magazine
Mark Masinter and Matt Alexander are changing how brands sell and shoppers shop.
From a booth in a Dallas WeWork space (he has an office here, but not for long; the growth of his corporate team has warranted a move to 5,100 square feet nearby) Alexander, who sports a bright red beard, talks about how his experiences set the stage for his role as CEO of Neighborhood Goods.
"I was seeing a lot of companies building personal stylist concepts and felt the role of a good editor could have been extremely applicable, where you could have someone who could curate an outfit or series of products on an exclusive basis that would be distinct and localized to a specific market," Alexander says.
Amazon quadruples digital ad spending to overtake Netflix, study finds - Marketing Dive
The e-commerce giant also spent more on TV ads to promote Prime Video, while Netflix and Hulu cut back in the first half of 2019.
Amazon Prime Video launched 13 new campaigns for its original shows in the first half of the year, spending the most to support action series " Hanna " with ads that included a 60-second spot during the Super Bowl.
MediaRadar's analysis of Netflix's reduced media spending confirms the streaming company's quarterly report , which showed a 6% annual decline in U.S. marketing expenditures to $471.7 million in the first half of 2019.
Flywheel Effect: Why Positive Feedback Loops are a Meta-Competitive Advantage - Medium
A fascinating adventure through Competitive Advantages, Mental Models, and practical lessons for operators. Also lots of fun pictures here!
If you want to work this idea out a bit, pick a company not already an example here and draw one of these swoopy charts that tracks their positive feedback loops and see where they are building momentum and growing their moats.
This was a bootstrapped company with fantastic growth because they ignored conventional wisdom and found a way to focus more effort on one specific goal of the business.
Can Target Sell Its Customers Higher-End Jeans? - Yahoo Finance
The "big box" retailer's expanded partnership with Levi's seems like a perfect fit.
That deal made sense, as it allowed Target to offer reasonable quality jeans from a respectable, albeit not-that-trendy manufacturer at an appealing price.
That went well, and as of August 11 "Target will offer a curated assortment of men's -- and now women's -- Red Tab products in more than 50 stores across the country near college campuses and highly trafficked urban locations," according to a press release.
IKEA Wants To Get Closer To Urban Homes With Network Of Smaller Stores in Indian Cities - Inc 42
Swedish furnishing retailer IKEA has decided to divert its strategy for growth in India to open smaller stores in major cities.
Swedish furnishing retailer IKEA has decided to divert its strategy for growth in India to open smaller stores in major cities.
Peter Betzel, managing director, IKEA India reportedly said that the company is planning to have more formats including an ecommerce platform.
The challenges of building a socially conscious brand - Vogue Business
Social responsibility ranks high among consumers, but working with small-scale local manufacturers requires determination, patience and creativity.
A report from Labour Behind the Label found that out of 32 leading clothing brands, not one was able to show that their workers in Asia, Africa, Central America or Eastern Europe are earning a living wage.
As complex movement restrictions are in place between Israel and Palestine, Luzon and Eliyahu initially had to manage production via Facebook, sometimes using taxi drivers who were able to travel through Gaza and the West Bank.
Kohl's to partner with emerging brands - Retail Dive
"Curated by Kohl's" will rotate quarterly, with items sold in various departments, and a collaboration with Facebook is coming next spring.
Later this year, items from Nine West, Scott Living home lifestyle collection, and Elizabeth and James, plus a holiday capsule by fashion designer Jason Wu, will be added to Kohl's assortment.
Nordstrom years ago similarly tagged some items as "popular on Pinterest" in stores, noted Doug Stephens, author of "Reengineering Retail: The Future of Selling in a Post-Digital World."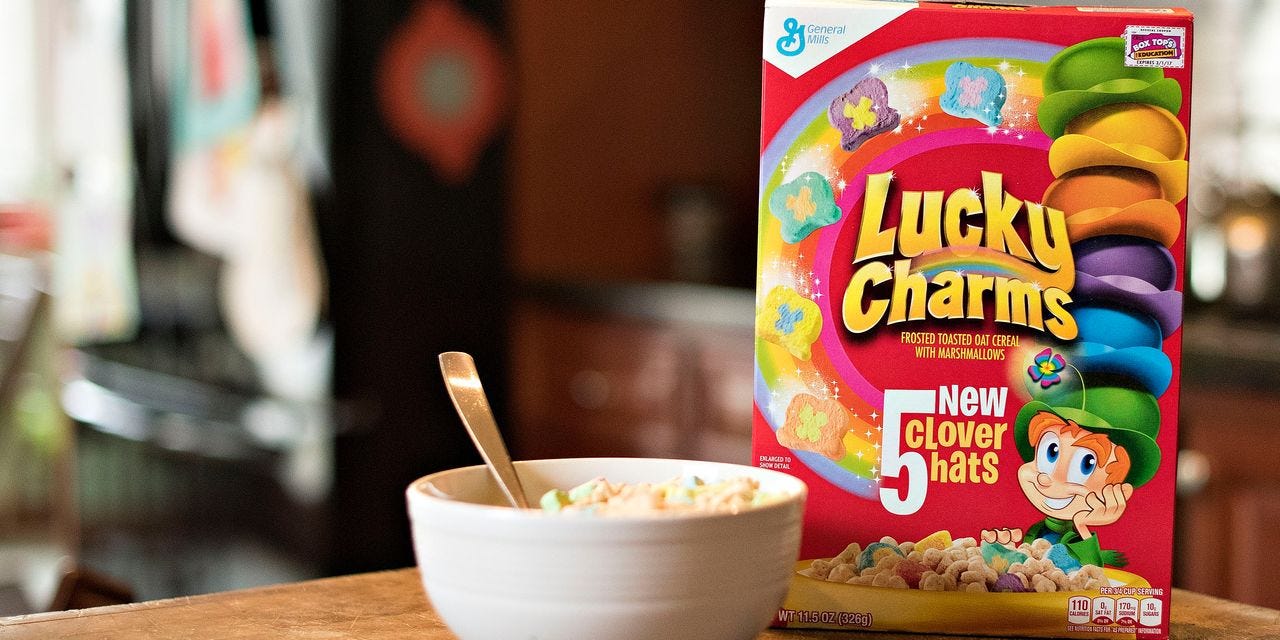 Inside General Mills' Plan to Make Lucky Charms Seem Hip - WSJ
To rejuvenate old brands like Fiber One and Pillsbury, executive Brad Hiranaga is tapping online influencers and Hollywood; Count Chocula at Hotel Marmont
That's the mission of Brad Hiranaga, General Mills Inc.'s chief brand officer for North America.
In a world where consumer tastes and habits are changing—many shoppers now prefer food they perceive to be fresher and healthier—and where big food companies are under pressure as private-label products eat into their sales, Mr. Hiranaga has his work cut out for him.
What We Learned Scaling Love Wellness To 5x ROAS on Facebook - Linkedin
Speaking on behalf of the digital sales agency I work as the Digital Marketing Manager at, Common Thread Collective, I could not be more excited to share the success and strategies we used to grow our e-commerce client, Love Wellness, to over a 5X ROAS in the last month. Love Wellness is a 1-stop sh
During this time, we have been rigorously testing to find the best ad buying strategies and marketing positioning to bring Love Wellness to the healthy Facebook return they are maintaining today: over a 5x ROAS.
DABA provides relevancy at scale, presents an acquisition strategy that is supported by user behavior, and generates results that are measurable down to the product level.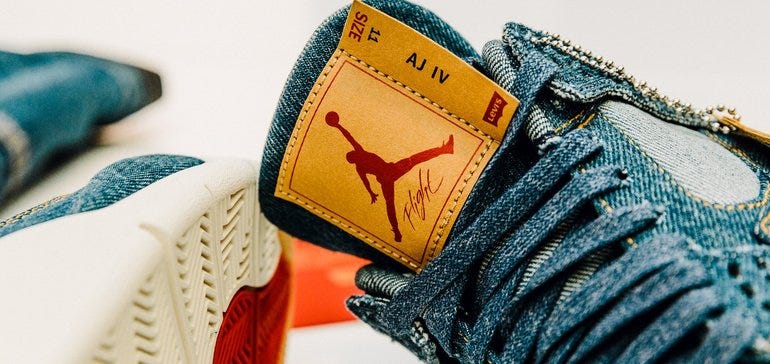 Levi's tailors sports marketing strategy as athletes become influencers - Marketing Dive
Social content and experiential events around sports fit into the denim pioneer's broader strategy to find "center of culture" moments, experts said on a panel.
Denim pioneer Levi Strauss & Co. is ramping up its focus on sports marketing as emerging digital and social channels transform how athletes connect with fans, nudging brand sponsors into the category of content producers.
The transformation of athletes into key taste makers on social media stems from platforms like Facebook, Instagram and Twitter giving fans a more direct connection to their favorite sports stars than in the past.
Why the Drone Racing League is now airing its races on NBC and Twitter - Digiday
The Drone Racing League's new season is airing simultaneously on NBC and Twitter to meet fans of the sport wherever they want to watch it.
"We see an evolution of how fans think about consuming content," said Horbaczewski, adding that initially when he spoke to sports broadcasting executives four years ago, they didn't believe the networks would need to adapt to changing viewership patterns as they had for entertainment.
"The opportunity to bring our races to Twitter, a platform with a proven record of streaming content for other major leagues, including the NBA, and where real-time fan conversation was already taking place, was a no-brainer."
Why Airbnb, Target, and Walmart are betting on the experience economy - FastCompany
Consumers are increasingly choosing to spend their money on experiences rather than material goods. To keep up, retailers are trying to sell their customers both.
More U.S. malls are sparing space for experiential offerings then ever, and now, the already revolutionary Airbnb is helping travelers get out of the houses it provides them with and into the world with Airbnb experiences and Airbnb Adventures. Here are the trends in the market that makes memories.
Baby Boomers on a Drinking Binge - Medium
New research shows that one in 10 of them over 65 engages in college-style drinking behaviors
While the new figure for seniors is higher than previous estimates of 7.7% to 9%, it's not entirely clear if binge drinking among the 65-plus set is on the rise, or if the increase is a result of differing data and methods, explains study leader Benjamin Han, an assistant professor in the department of medicine at NYU Langone Health.
"There is strong evidence that the rate of binge drinking is increasing among older adults," says Frederic Blow, director of the Addiction Center at the University of Michigan.