Star Wars Fading, Taco Bell Hotel Review, eSports Marketing Mix, In-store Fulfillment, The Other Amazons of the World, DIY Beauty, Robot Baristas
Covering commerce daily from Amazon to Zulily.
Star Wars Is Struggling to Win Over the Next Generation of Kids - Bloomberg
It's hard to say this, as someone who grew up pretending to be Han Solo battling Darth Vader and his stormtroopers to rescue Princess Leia. But it must be said: Kids might not be into Star Wars anymore.
Walt Disney Co.'s underwhelming theme-park attendance last quarter was the latest sign that the intergalactic saga isn't resonating for younger generations raised on Iron Man and Fortnite. Chief Executive Officer Bob Iger was so sure fans would be blasting through the door that he had instituted a reservation system for visitors to enter Star Wars: Galaxy's Edge, the new attraction at Disneyland. It turned out not to be necessary. You've reached your free article limit. Get unlimited access for $1.99/mo.
I went to Taco Bell's hotel in Palm Springs. It was a well calculated marketing stunt - DesertSun
The Taco Bell hotel hosted social media influencers, like Jeffree Star, who reached millions of followers with each post about nacho fries.
A white Tesla Model X – the "safest, quickest, most capable SUV ever" – pulled up to the entrance of the hotel. The falcon wing doors (we call them suicide doors) opened skywards. A tiny girl with a tiny outfit stepped out with black platform booties and another girl, mostly matching in style, followed her.
A boyfriend or a photographer or a servant gathered their luggage. It was 2 p.m., Aug. 8. I was at the opening of the pop-up Taco Bell hotel, The Bell, in Palm Springs (we paid $250 for a one-night stay). I paced back and forth in front of the entrance looking for food because I was hungry and trying to find out why only half the menu was available.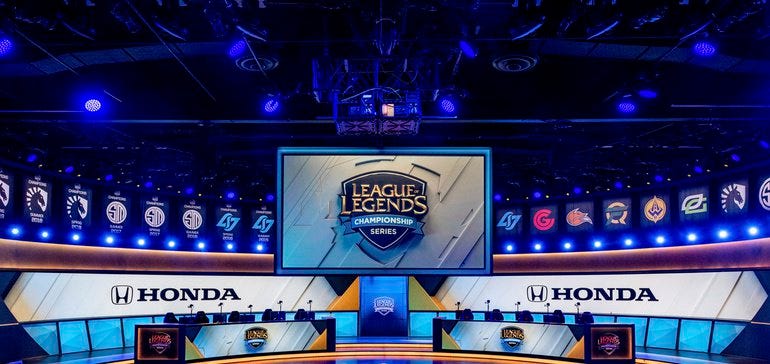 Honda doubles down on esports with League of Legends Championship sponsorship - Marketing Dive
Along with its prior sponsorship of Team Liquid, Honda becomes the first North American automaker to sponsor both an esports team and league.
Honda is increasing its commitment to esports, becoming the exclusive automotive sponsor of the Riot Games League of Legends Championship Series (LCS), according to a press release .
By putting 15-second videos on Twitch, YouTube, Reddit, Twitter, Facebook, Instagram and within "League of Legends" will help Honda get in front of these viewers.
Target bets on in-store fulfillment - Retail Dive
Choosing the right fulfillment option is about weighing cost and speed. Filling orders from stores may not be the ideal choice for every retailer.
Logistics operations historically deliver large quantities from distribution centers (DCs) to retail stores , so switching to small customer orders can be a difficult transition.
Smaller retailers can also use this fulfillment model if merchandise is fairly standard across the store and online marketplace, and margins are large enough to pay for last-mile logistics while remaining profitable.
Where Are Retailers Putting Their Ad Dollars? - eMarketer
Retailers' digital ad spend parallels that of the overall US digital ad market this year, growing 19.1%, according to our latest forecast. For this industry, mobile and search advertising dominate ad spend allocation.
Amazon entices some sellers with new price automation - Retail Dive
'Sold by Amazon,' invite-only and free, helps the e-commerce giant maintain some control of price and selection as distribution shifts to its Marketplace.
As Amazon's retail operations shift to its Marketplace — the e-commerce giant now distributes 58% of its products sold through its third-party sellers — it must find ways to maintain control of its infamous trifecta of price, selection and convenience.
The system is poised to further its selection goals as well, because Amazon is likely to focus its invitations to sellers with high volumes or who sell items in certain categories, according to Danny Silverman, chief marketing officer at Edge by Ascential.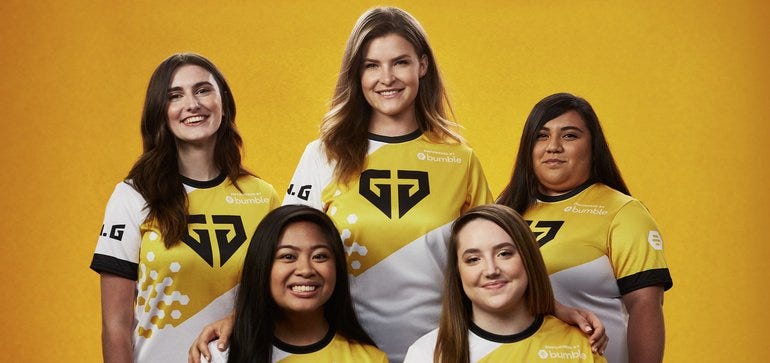 Bumble sponsors all-female 'Fortnite' team - Marketing Dive
The social networking app is teaming with Gen.G to empower women in the esports world.
Bumble also revealed a social media element of the partnership: It's now the official partner for Kristen Valnicek (@KittyPlays), Gen.G's head of new gaming initiatives.
Bumble counts more than 65 million users worldwide, a massive audience that perhaps has yet to be tapped in the emerging esports world — a space that's increasingly being mined by marketers .
Ace Hardware Makes a Big Bet On E-Commerce - WSJ
CEO John Venhuizen says the company's local focus will give it an edge over competitors online.
With products such as sheds and grills that are bulky, expensive to deliver and sometimes complicated to assemble, the sector has failed to achieve significant online penetration.
But as the era of Amazon reshapes consumer expectations about same-day and low-price deliveries, retailer-owned cooperative Ace Hardware Corp. is shifting its bricks-and-mortar focus to make a big bet on e-commerce in the name of survival.
How Google is revamping its e-commerce business with JD.com's help - Yahoo
As Google expands its e-commerce business, it wants to attract more Chineses sellers with JD.com's help.
Currently, Google Shopping hosts 2,000 stores, including big chains like Costco and Target, according to e-commerce research firm Marketplace Pulse.
For those who don't have the capacity to sell on Google directly, they can join JD.com's own store and leverage JD fulfillment services and warehouse in the U.S.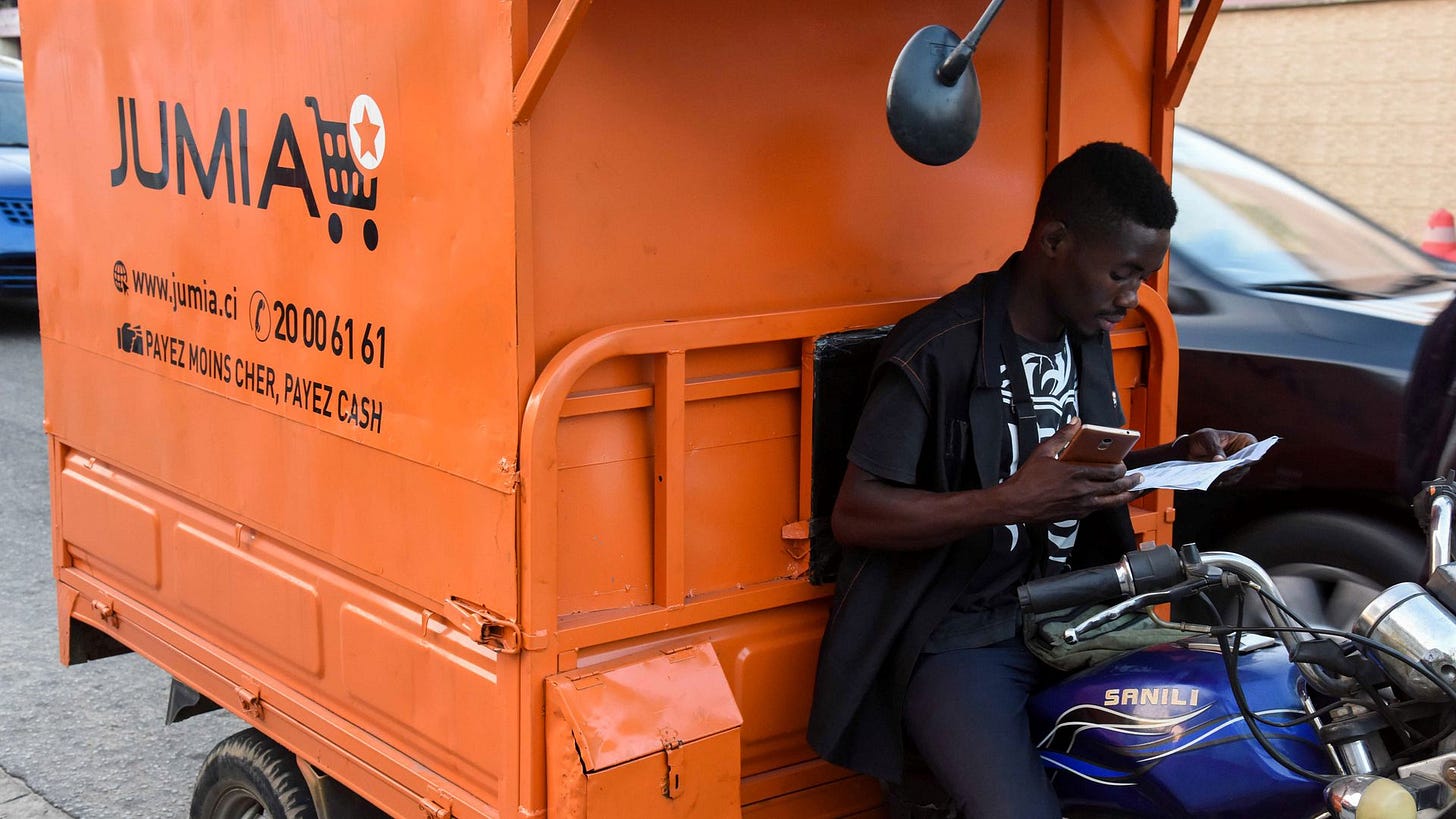 The other Amazons: E-commerce is booming in the developing world - Axios
By 2020, the global e-commerce market is projected to hit $4.2 trillion.
In Russia, another emerging hotbed for e-commerce, the biggest online retailer is apparel company Wildberries, which has gotten ahead because it has invested billions in trucks and warehouses, says Fedor Virin of Data Insight, a research firm.
Giants like Amazon, Walmart and Alibaba are making massive investments in homegrown firms like Flipkart and Reliance Retail — and betting the size of India's online shopping market will eventually rival that of China.
DIY beauty is on the rise - Vogue Business
Ingredient-conscious customers like mixing their own products, but traditional cosmetics retailers are slow to come on board.
The UK label makes "boosters", including CBD and strawberry oil, which are meant to be mixed into other products to address issues like inflammation and dehydration.
"By offering increasingly conscious consumers products whose exact origins and ingredient quality can be traced, we're giving them the freedom and knowledge to do what's best for them," says public relations manager Mathis Rivard.
Will the next big thing since Starbucks be run by robots? – RetailWire
Travelers and workers at San Francisco International Airport have a new place to get coffee. Don't expect any pleasant smiles from the staff, however, as the newest coffee stop is run completely by robotics.
The technology blog Nanalyze has reported that at least half a dozen startups from Australia, Japan, Russia and the U.S. are experimenting with their own takes on robotic baristas.
The March issue of The Economist highlights Café X, that has three locations in San Francisco that use robotic technology to prepare drinks for customers.
​