Target's Grocery Brand, Voice Assistant Growth, Instagram Shopping, Facebook Marketplace, AI Sports, Remote Work, Lemon Perfect Expansion, Millennial Trap
Covering commerce from Amazon to Zulily.
Target is launching grocery brand Good & Gather in bid to boost its food business - CNBC
Target is launching its biggest brand yet, Good & Gather. Target expects the grocery label will be a multibillion-dollar brand by the end of 2020.
The retailer said that by the end of 2020, the brand will have more than 2,000 items — everything from organic pizza crusts, milk and eggs, hazelnut and peanut butter spreads, frozen veggies, salad mixes and pastas.
It will also scale down the number of items it sells under Market Pantry, which makes basic goods like sandwich breads, cooking oils, sauces and canned vegetables.
The Who, What, When, Where and Why of US Voice Assistants - eMarketer
In just a few short years, Siri, Alexa and Google Assistant have gone from being virtual unknowns to familiar household names. As these voice assistants and others—continue to gain traction on smartphones and smart speakers, the market is expanding quickly. Voice-control technology has officially moved out the early-adopter phase and into the mainstream.
SKU'd Thoughts 31: Is Instagram's shopping feature good for retailers? - Medium
Outside of the obvious customer convenience, Instagram Checkout may not be a winning feature for retailers.
In March of this year, Instagram launched Checkout, a feature that allows users to buy directly from a retailer within the app.
Checkout is currently in closed beta in the US with select retailers like Adidas, Outdoor Voices and Warby Parker, so it is too early to gauge traction and scalability.
Facebook Marketplace: The Wild West of E-Commerce - WSJ
Facebook says one in three people uses its Marketplace. But does the online flea market, which gives the names, profile photos and general locations of buyers and sellers, create a false sense of security?
Facebook Inc. created an online flea market where users not only see all the bicycles, bird houses and BMWs for sale nearby, but also the names, profile photos and general locations of buyers and sellers.
Toronto fertility startup Lilia attracts early interest from investors - The Globe
Founder Alyssa Atkins raises $800,000 in preseed funding in just five weeks for company that aims to make test process 'approachable and accessible'
While similar tests are available from other labs and clinics, the founder envisions creating a resource hub by connecting hopeful parents with fertility specialists and, as the company grows, providing online information on how to navigate reproductive issues.
Health-based tech startups risk providing incorrect or poor-quality information, according to Payal Agarwal, an innovation fellow with the Women's College Hospital Institute for Health System Solutions and Virtual Care in Toronto.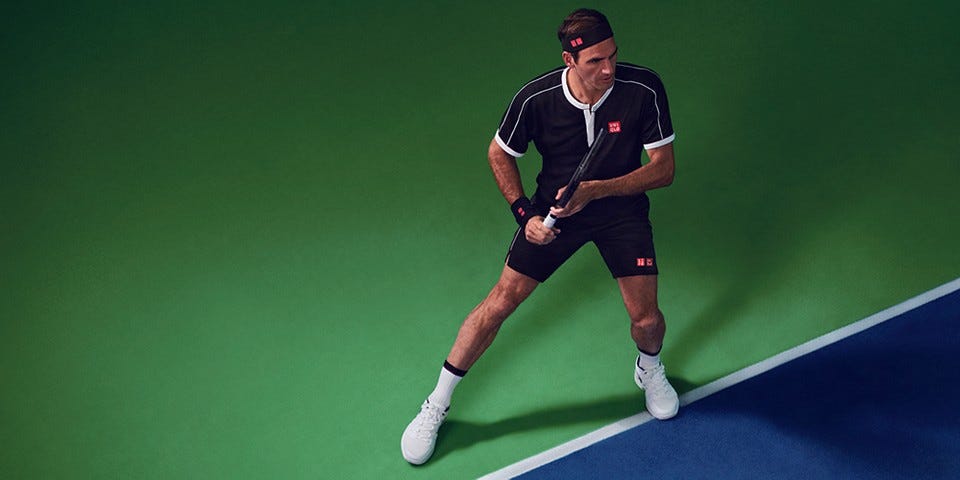 UNIQLO Unveils Game Wear Collection Inspired by Roger Federer's On-Court Kit - HypeBeast
Federer will also be holding a talk at the label's New York flagship.
The first 150 customers who spend $75 USD or more and purchase at least one piece of the new collection will secure a spot at an intimate talk with Federer, which takes place on August 20 from 5:30-6:00 PM.
The full collection will be available from August 20 online and at select stores, while other locations will stock key pieces including the Roger Federer polo shirt, shorts, T-shirt and cap.
How artificial intelligence is making better basketball shooters, with just your iPhone - CNBC
HomeCourt is game-changing technology that's turning amateur basketball players into sharp shooters. It's an app that launched just last year using high-tech computer vision and machine learning to improve a player's shooting skills.
While HomeCourt, which launched last year, won't reveal how many users it has, the company says it tracks an average of about 2 million shots per month.
Nash and David Lee, co-founder and CEO of Nex Team, explained the technology behind HomeCourt at Apple's keynote event in September.
Is It Time to Let Employees Work from Anywhere? - HBR
A study found that "work from anywhere" policies increased productivity.
We analyzed productivity data for patent examiners (highly educated and specialized professionals) who switched from work-from-home work conditions to the WFA program.
The 4.4% productivity increase represents up to $1.3 billion of annual value added to the U.S. economy, based on the average economic activity generated per additional patent granted.
Lemon Perfect Expands Distribution - BevNET.com
Lemon Perfect, the new cold-pressed lemon water brand that is uniquely positioned to disrupt the refrigerated functional beverage category, announced that it has secured retail distribution in Whole Foods' Northeast and Rocky Mountain regions.
The expansion into all Whole Foods stores in each region builds upon the rapid success of Lemon Perfect in Southern California, where the brand has seen strong velocity amidst early consumer excitement.
Certified organic and full of flavor, Lemon Perfect is widely considered by industry insiders to be one of the most scalable, exciting and innovative emerging beverage concepts in the marketplace.
We've set a trap for millennials that none of us should be proud of - ABC
A lot of older Australians are doing their best, supporting their children via the Bank of Mum and Dad, caring for grandchildren and scrimping through retirement to leave their kids a good inheritance. But it's not enough.
In fact, as the graph below shows, while every age group is spending more on essentials such as housing, young people are cutting back on non-essentials: among them alcohol, clothing, furnishings and recreation.
Lots of older Australians are doing their best, individually, supporting their children via the "Bank of Mum and Dad", caring for grandchildren, and scrimping through retirement to leave their kids a good inheritance.
Tumblr and the End of the Eyeballs-Are-Everything Era - WSJ
With a complicated design, an adult-content problem and only the vaguest idea how to make money, Tumblr was easy prey for trends much bigger than itself.
The precise amount is hard to pin down but insiders have observed that there are modest homes in Silicon Valley that might be comparable in price.
Alibaba results beat estimates on cloud, e-commerce growth - Reuters
China's Alibaba Group Holding Ltd reported better-than-expected quarterly r...
Alibaba is planning a secondary listing in Hong Kong according to sources, to replenish a war chest that has been diminished by investments to subdue threats from rivals such as food delivery firm Meituan.
Alibaba has not yet commented on reports of such plans, but investors are watching keenly as increasingly violent demonstrations in Hong Kong take a toll on the city's image as Asia's biggest financial hub.