Target's Upcoming Collabs, Analytics Reshaping Fashion, Amazon Product Donations, DTC Bridalwear, Californication of Restaurants
Covering commerce daily from Amazon to Zulily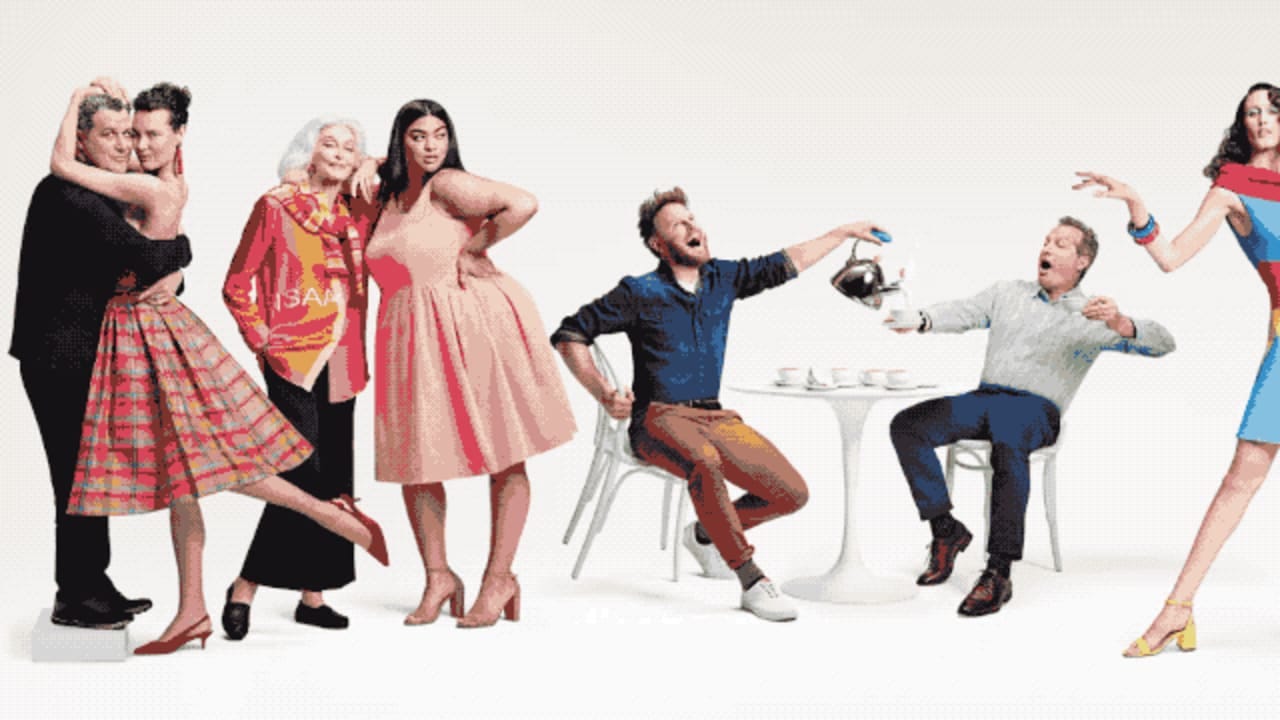 Exclusive: See 300 items Target is re-releasing from its designer collaborations - FastCompany
Remember that Lilly Pulitzer or Rodarte dress you missed out on at Target? Or the Michael Graves vase? You might get to snag it this time around.
I showed up on Friday morning a few minutes before the store opened to see if I could pick up a colorful summer dress or maybe some starfish earrings.
And Target is already anticipating the swarms of excited guests storming in: It has already made it clear that customers may only purchase five items per size and color.
Analytics are reshaping fashion's old-school instincts - Vogue Business
A new crop of data-driven analytics platforms are informing the buying and product decisions of brands. But data has its limits.
When Detroit-based luxury goods brand Shinola began working on its new Vinton watch, the team designed with a woman in mind, but testing the product through analytics platform MakerSights , which correlates consumer feedback with historical sales data, revealed the style appealed to all genders.
Debenhams in-house forecaster Angela Baidoo utilises insights from retail analytics platform Edited , which analyses the online inventories of fashion brands in 130 countries by using natural language processing (to identify text) and computer vision (to understand images).
Amazon is launching a new program to donate unsold products, after reports that millions were being destroyed - CNBC
The new Fulfillment by Amazon (FBA) Donations program is meant to encourage third-party sellers to donate unsold inventory, rather than having Amazon destroy it.
Starting on September 1, the donation program will become the default option for all sellers when they choose to dispose of their unsold or unwanted products stored in Amazon warehouses across those two countries.
In an email statement to CNBC, Amazon's spokesperson confirmed the launch of the new program, adding it's "working hard" to bring the number of destroyed products to zero.
Walmart shares jump following earnings beat and raised outlook- CNBC
Walmart reports earnings that topped expectations, and it raises its outlook for the year, building on the momentum in its core U.S. business and investments in grocery.
Walmart on Thursday reported second-quarter earnings that topped expectations and raised its outlook for the full year, building on the momentum in its core U.S. business, online operations and investments in grocery.
Stocks plunged on Wednesday, with the Dow Jones Industrial Average logging its worst performance of the year after the bond market flashed a troubling signal about the U.S. economy.
Direct-to-consumer brands are upending US bridalwear - Vogue Business
New players are cutting into the category's generous margins with extended sizing, greater customization and competitive pricing.
In the US, bridal retailers have traditionally served as gatekeepers who dictate styles, withhold price information, provide generic, if not impersonal in-store experiences, and fail to offer inclusive sizing and samples.
Both Lace & Liberty and Floravere recognised this gap when they launched their online DTC businesses in 2016, enabling brides to customise necklines, sleeve lengths, leg slits, embellishments and more.
11 Female CEOs and Founders on What It's Really Like to Have a Baby While Running Your Company - Fortune
The women behind The Wing, Outdoor Voices, Birchbox, and other startups share stories of taking meetings from the hospital and rethinking parental leave.
I soon realized that given who we are, and what we are trying to achieve, there was no way I could try to conceal my pregnancy in good faith, but I did have to address the elephant in the room to get it out of the way—with investors and with men in operations, contracting, real estate, and food and beverage.
As a person living at the intersection of multiple underrepresented identities, I have learned over my lifetime to thrive in the face of adversity—I already had the experience of having the chips stacked against me—and this toughness made the process of fundraising as a pregnant, black woman a bit more achievable.
The Californication of America's Restaurants - Eater
How designers and restaurateurs are emulating those sunny Los Angeles vibes indoors
In the 1970s, California chefs gained national attention for their laser focus on seasonal produce, global cuisines, and for lots of grilling, but despite the emergence of some clear figureheads, like Alice Waters and Wolfgang Puck, the food never really coalesced into a consistent ideology.
Today's California restaurants emerged from another overly serious chapter in American eating, characterized in pop culture (accurately or not) by Brooklyn hipsters, dark wood taverns, gluttonous meat temples, and hushed speakeasies.
Ecommerce in Russia: More Players, More Payment Choices, Better Logistics | Practical Ecommerce
I last wrote about the Russian ecommerce market in 2014, in "Ecommerce in Russia: Another Emerging Market?," where I addressed the limited payment options and primitive logistics infrastructure. Those conditions have gradually improved.
New delivery formats have emerged — self-pickup from offices and lockers are popular because they offer online shoppers an alternative to the unreliable Russian Post, the national mail service.
Orders placed by Russian shoppers on AliExpress are delivered to Russia by authorized shipping partners of Cainiao, the logistics service aggregator of Alibaba Group.
Fashion Houses Continue to Embrace Art, Helping to Boost Culture and Potentially, Their Own Price Tags — The Fashion Law
Louis Vuitton reopened its refurbished flagship store in Florence in March 2019 to great fanfare from the fashion industry. The world's largest luxury fashion brand made great play of the fact that, alongside all the apparel and accessories up for offer, the refurbished store – wh
The world's largest luxury fashion brand made great play of the fact that, alongside all the apparel and accessories up for offer, the refurbished store – which is located in a famed Florentine palazzo –is replete with artworks, including those by Italian artists, such as Osvaldo Medici del Vascello and Massimo Listri.
All the while, it appears that many of these companies are moving their respective brand image from that of the ephemeral – producing merely seasonal clothing and accessories and interpreting style and trends – to a something altogether more permanent and important: that of cultural definers, something that could further bolster their bottom lines by association.
Why Your Brand Needs a Gaming Strategy - Linkedin
"Gaming isn't something you DO, it's something you ARE" This is a strategic mantra I put together with a colleague of mine at Campbell-Ewald circa 2008 (shout out to Casey Ingle). Fast forward 11 years and all of a sudden I feel like I'm seeing more and more coverage of gaming and the opportunity eS
Fast forward 11 years and all of a sudden I feel like I'm seeing more and more coverage of gaming and the opportunity eSports provides to brands.
9 years ago, I started at Ford where I joined a company that I had been following closely due to their innovation in gaming & emerging media.
'When I started selling eyebrow products, people thought I was crazy': how to make a billion in beauty - The Guardian
At this year's BeautyCon festival in LA, makeup moguls Huda Kattan and Anastasia Soare reveal what it takes to hit $1bn
A decade ago, a female-led beauty unicorn would have been unheard of, but as the industry continues to grow they are becoming more common – prompting a scramble to find, incubate and invest in what could be the next big thing.
The celebrity makeup artist Hung Vanngo , who left Vietnam for Canada as a child, hosted a panel discussion attended by passionate fans, while the festival's chief executive, Moj Mahdara , is a first generation Iranian-American.
Celebrity kids love these $45 sweatshirts-turned-stuffed animals - Salon
As the back-to-school season kicks off yet again, chances are, there's a new kind of toy taking over your child's classroom. Launched in November 2017, Cubcoats has quickly become a sensation for the younger generation due to its adorable and affordable stuffed animal-turned-hoodie creations.
Backed by investors like Hilary Duff, Patrick Schwarzenegger, Will Smith's Dreamers Fund and FabFitFun co-founders Daniel and Michael Broukhim, the West Coast-based company is a favorite for for celebrity kids and parents alike, including Chris Pratt.
Are food trucks the future? Fighting food insecurity and gentrification one stop at a time - Salon
North Brooklyn Angels prove neighbors helping neighbors is a model for fighting hunger in America
If you're a new neighbor and you see it at all, you walk past a line of people outside that place, and you'd be tempted to say 'oh, that's what they do.' You might say, 'That's their job feeding those people.' The truck changes that dynamic." Says NBA co-founder John Merz, Minister of The Episcopal Church of the Ascension in Greenpoint.
And Merz and his partner, co-founder Neil Sheehan, believe their approach can serve as a national model for addressing food insecurity on the ground In the Angelmobile, adjacent to the kitchen, there's an office that hosts a rotating crew of social service providers.
The Rise of the Virtual Restaurant - NY Times
Food delivery apps are reshaping the restaurant industry — and how we eat — by inspiring digital-only establishments that don't need a dining room or waiters.
"Delivery used to be maybe a quarter of my business," Mr. Lopez, 26, said from behind Top Round's counter, as his staff assembled roast beef and chicken sandwiches and placed them in white paper bags for Uber Eats drivers to deliver.
"There's a concern that it could be a system where restaurant owners are trapped in an unstable, unsuitable business model," Mark Gjonaj, the chairman of the New York City Council's small-business committee, said at a four-hour hearing on third-party food delivery in June.
I Shared My Phone Number. I Learned I Shouldn't Have. - NY Times
Our personal tech columnist asked security researchers what they could find out about him from just his cellphone number. Quite a lot, it turns out.
I recently found this out firsthand when I asked Fyde , a mobile security firm in Palo Alto, Calif., to use my digits to demonstrate the potential risks of sharing a phone number.
A version of this article appears in print on , Section B, Page 1 of the New York edition with the headline: Sharing Your Phone Number Can Open a Risky Portal to Your Life.
Opinion | How an Online Mob Created a Playbook for a Culture War - NY Times
The powerful lesson of a 5-year-old harassment campaign: How to wage a post-truth information war.
The post, which exhaustively documented the last weeks of his breakup with the video game designer Zoë Quinn, was annotated and punctuated with screenshots of their private digital correspondence — emails, Facebook messages and texts detailing fights and rehashing sexual histories.
The manipulation tactics developed during these campaigns served as a blueprint for future movements like Gamergate and continue to be shared across anonymous message boards and far-right blogs, shaping the online world.
Alternative Dairy Startups Disrupt the Dairy Industry - Nanalyze
A handful of synthetic biology companies have emerged that are toying with the bounds of nature pushing the envelope by creating milk, eggs, and other dairy products using fermentation technologies that employ microbes to produce the same proteins but without the animal, begging the question: What came first – the chicken or the bacteria?
TikTok Users Are Inventing Wild Theories to Explain Its Mysterious Algorithm - VICE
No one knows how TikTok's For You page algorithm works, so users have taken it upon themselves to construct their own theories.
From TikTok's perspective, this theory also doesn't make sense because it would dissuade people from staying on the platform, and experimenting with content creation, on a long-term basis.
For instance, one user asks his viewers if they also tap TikTok's "share" button in order to try and make other people's videos go viral on the app.