Video's Killer App, Tupperware Retail Comeback, Family Friendly Bars, Price Fixing Uncovered, Custom Sneaker Marketplace, Tom Brady Never Quits, Virtual Influencers, Gorpcore Trend
Share with a friend or colleague.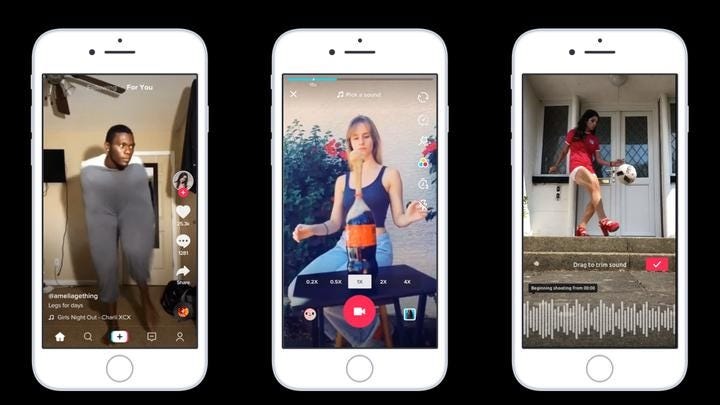 Ecommerce as Video's Killer App - a16z
As online video platforms seek a business model beyond advertising, and short videos start to look more and more like commercials, it turns out that commerce may be video's killer app. And not only…
Not only do these trends provide a business model for online video beyond advertising, but they show how the next wave of ecommerce will help users discover products, make shopping way more entertaining, and promote interactivity between buyers and sellers (which is something that has been much talked about but not quite realized).
Platforms can further enhances this experience by adding features such as bulletins announcing product lotteries when the stream reaches a certain number of likes, or an overlay showing the model's height and weight (screens below from Taobao Live).
"Tupperware-style" retail makes a comeback with 27% growth - Retail Gazette
Tupperware-style social shopping is making a comeback, with new research indicating its turnover grew by more than quarter last year. According to a survey conducted by the Direct Selling Association, the social shopping retail sector grew by an estimated 27% in 2018 to £2.67 billion.
"Direct-to-consumer retail is perfectly positioned to take advantage of this disruption, because not only does this style of shopping fulfil consumer demands for more personalised buying, but the sector's self-employed salesforces are also being boosted by a new generation looking for more flexible, entrepreneurial ways of working."
"One of the key reasons for growth has been the increasing appetite for side hustles and more entrepreneurial styles of working," The Body Shop at Home global director Peter Kropp said.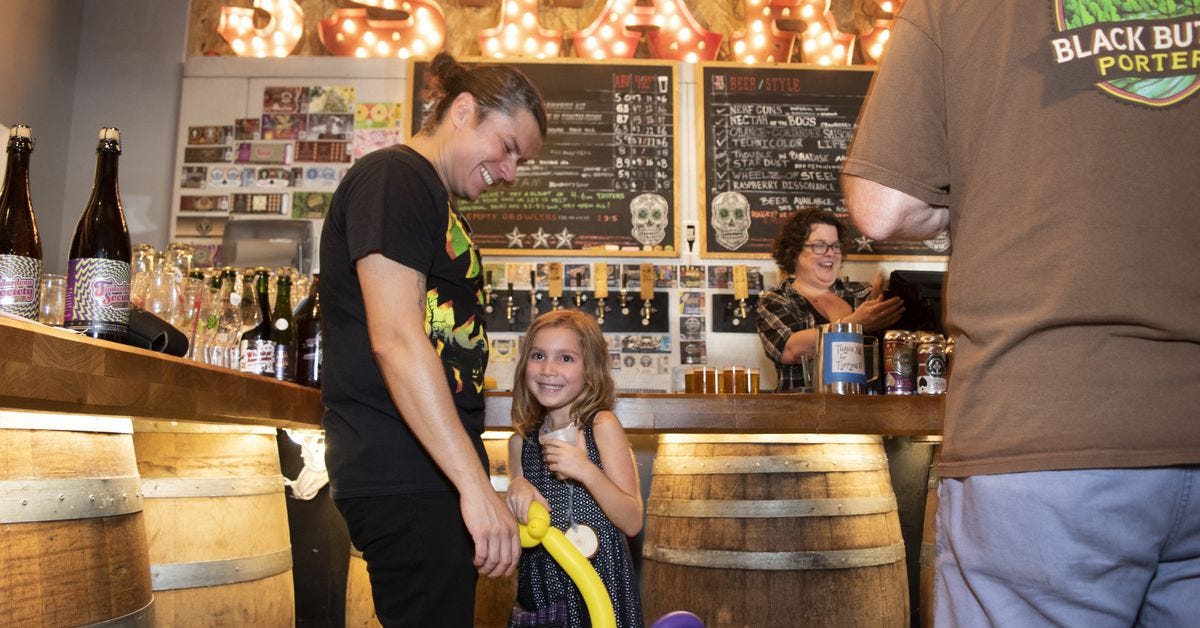 "Can I see some ID?": how breweries were conquered by babies - VOX
The rise of craft brewing and taprooms has made family-friendly drinking establishments more and more common.
"As Beer Garden Welcomes the Juice-Box Set, Some Barflies Jeer," read the 2012 New York Times headline on a story about a local, family-friendly bar embroiled in a contentious debate, one held almost entirely online.
It was a little familiar to Grasso — a commercial editor, content creator with a passion for beer, and my very dear friend (it was in her tulip glass of barrel-aged sour ale at Jester King that my 15-month-old attempted to soak his cuticles).
Amazon Appears to Have an Innovative Approach to Price Fixing - Gizmodo
If the extent to which Amazon influences the market with oftentimes aggressive tactics wasn't already clear, a report that it's dictating the prices of its sellers on rival marketplaces certainly helps drive the point home.
If the extent to which Amazon influences the market with oftentimes aggressive tactics wasn't already clear, a report that it's dictating the prices of its sellers on rival marketplaces certainly helps drive the point home.
Citing interviews with merchants of the e-commerce giant, as well as internal sent alerts to those individuals, Bloomberg reported Monday that Amazon is effectively penalizing its sellers if it finds that their products are being offered for a lower on rival websites.
This startup wants to democratize custom sneaker ownership – TechCrunch
There's nothing like having a pair of fresh, unique sneakers. Limited-release culture facilitates some of that, but The Custom Movement hopes to make originality and self-expression via sneakers more accessible to the masses. The Custom Movement, a custom sneaker startup backed by Y Combinato…
Growing up in the Philippines, The Custom Movement co-founder Akshar Bonu's experience of sneaker culture was different from people who grew up in the United States, he told TechCrunch.
Prior to Y Combinator, The Custom Movement raised a small amount of funding from Pear Ventures, which has backed startups like DoorDash, Gusto and Branch Metrics.
Why Tom Brady Will Never Quit - Mens Health
The NFL's greatest quarterback reveals the secrets of his workout, diet, and goals for the new season.
After catching about 30 passes the author's forearms were black and blue.In anticipation of the day when he can't play like he used to, Brady is laying the groundwork for a new chapter of his life rooted in helping the rest of the world "do what they love better and for longer." He founded his company in 2013, naming it TB12, and after some early success with a training facility outside Boston and a best-selling book, The TB12 Method, he's now developing it into a full-blown lifestyle and fitness brand.
This summer he opened a flagship gym in Boston, with plans to expand to New York City and Los Angeles next year (and after that to Chicago, San Francisco, Houston, Miami, London, and Toronto).
Virtual social media influencers: more real than real ones? - SCMP
Liam Nikuro, with 'a face like Justin Bieber's, but more Asian', is Japan's first virtual influencer – and you'll never catch him doing anything inauthentic, his creator says. Nikuro's currently planning his music career.
Liam Nikuro is a virtual reality social media influencer, part of a new trend of fictional personalities used as marketing tools.
Canadian fashion cashes in on gorpcore - Vogue Business
Canada Goose's success has paved the way for fashion-forward outerwear labels, but trade tensions are a headwind.
TORONTO — Fashion is accustomed to fleeting trends, but gorpcore — a term coined by The Cut in 2017 to reflect the sudden ubiquity of fleece vests, puffer jackets and other staples of outdoor clothing in urban areas — is still going strong.
Montreal brands such as Moose Knuckles , Mackage and Rudsak , present themselves as fashionable alternatives to utilitarian Canada Goose parkas, incorporating elements like camo prints, leather accents, nipped-in silhouettes and colourful fur trims.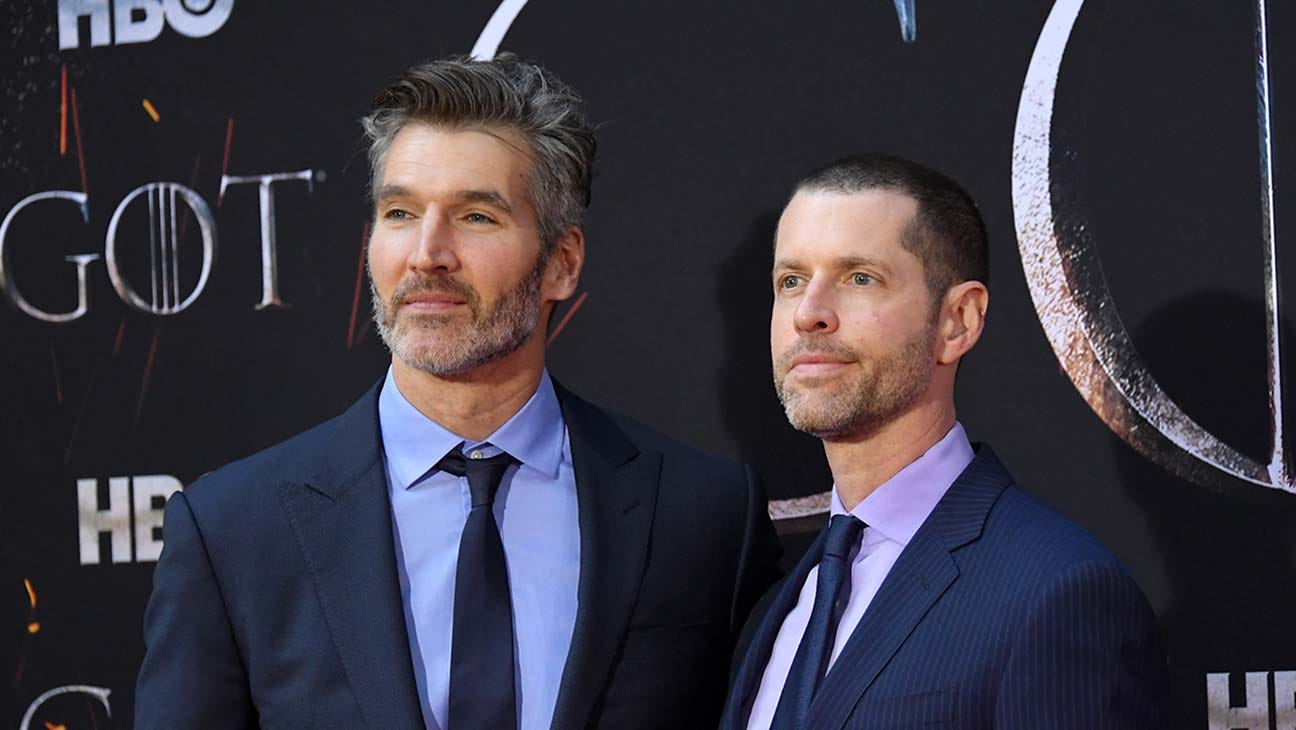 'Game of Thrones' Creators Close $200M Netflix Overall Deal - Hollywood Reporter
David Benioff and Dan Weiss have signed a multiyear film and TV pact with the streamer, which was bidding for the duo's services alongside Disney and Amazon.
Heat around Benioff and Weiss — who fired their longtime reps at Management 360 as they shopped a new deal — ramped up this summer and reached a fever pitch after Game of Thrones — and its divisive final season — set a new Emmy record for the most nominations by a single program in one year (32).
The pair had quietly begun canvassing the marketplace earlier this year, taking meetings with media titans, including HBO parent WarnerMedia (which is in final negotiations for a $500 million pact with J.J. Abrams' Bad Robot), Disney, Comcast, Amazon and Apple.
Charli XCX Is the Pop Star of the Future - Pitchfork
As she readies her most ambitious album yet, the relentless pop provocateur is done with trying to please everyone: "I need to just own my own fucking shit finally."
The album contains plenty of thrillingly weird music that only she and her friends could create, like the outlandish posse cut "Shake It," a strip-club anthem beamed in from the 24th century whose guests include the brilliantly bawdy rapper CupcakKe and the New Orleans bounce pioneer Big Freedia , and the riotous "Click," which ends with a beat that sounds like monster trucks having sex.
A version of the song was originally included on Pop 2 as a lush five-and-a-half-minute declaration of weary love called "Track 10." Charli says her label was "obsessed" with that early incarnation, but she adds that "it didn't feel right" until this year, after she practically demanded that breakout singer-rapper-flautist Lizzo work with her on it.
Please welcome Morty, a seamless digital mortgage brokerage for first-time homebuyers - Medium
Founded by a team of industry veterans, online mortgage broker Morty simplifies the homebuying process for first-time buyers.
Now available in 34 states and D.C., Morty's mission is to bring speed, transparency, and efficiency to the overly complicated process by allowing users to compare, evaluate, and purchase mortgages from across providers inside its all-in-one hub.
Origin story: Prior to founding Morty in 2015, cofounder Brian Faux worked in both the private and public sectors, holding roles at Wells Fargo and the Federal Housing Administration.
No-Code Website Builder Webflow Went From Near Bankruptcy To A $72 Million Series A Funding Round - Forbes
Vlad Magdalin took four tries to get no-code website builder Webflow off the ground. Now it's valued at more than $350 million after an unusual $72 million Series A from Accel.
A religious refugee from Russia who moved with his family to Sacramento when he was 9, Magdalin learned graphic design as a high school student to help his father's import-export business advertise in Russian-language classifieds, before studying computer science at California Polytechnic State University-San Luis Obispo with a yearlong detour in 3D animation at San Francisco's Academy of Art University in between.
Webflow raised its $2.9 million seed round from the investors above, Khosla Ventures and Y Combinator's own fund after finishing the program, though many VCs were skeptical that its target market was too niche and facing too many competitors.
Only 28% of Americans plan to max out their vacation days this year - CNBC
Of employed Americans, 13% say they plan to take a quarter or less of their vacation days this year, according to a new Bankrate survey, and 4% aren't planning to take any vacation time at all.
For example, If you're earning $40,000 or more a year, those vacation days are usually worth thousands of dollars, Scott Dobroski, community expert at Glassdoor, tells CNBC Make It.
"We know that when people can rest, relax and recharge, there's a ripple effect of benefits in terms of productivity, creativity and collaboration when they return to work," Dobroski says.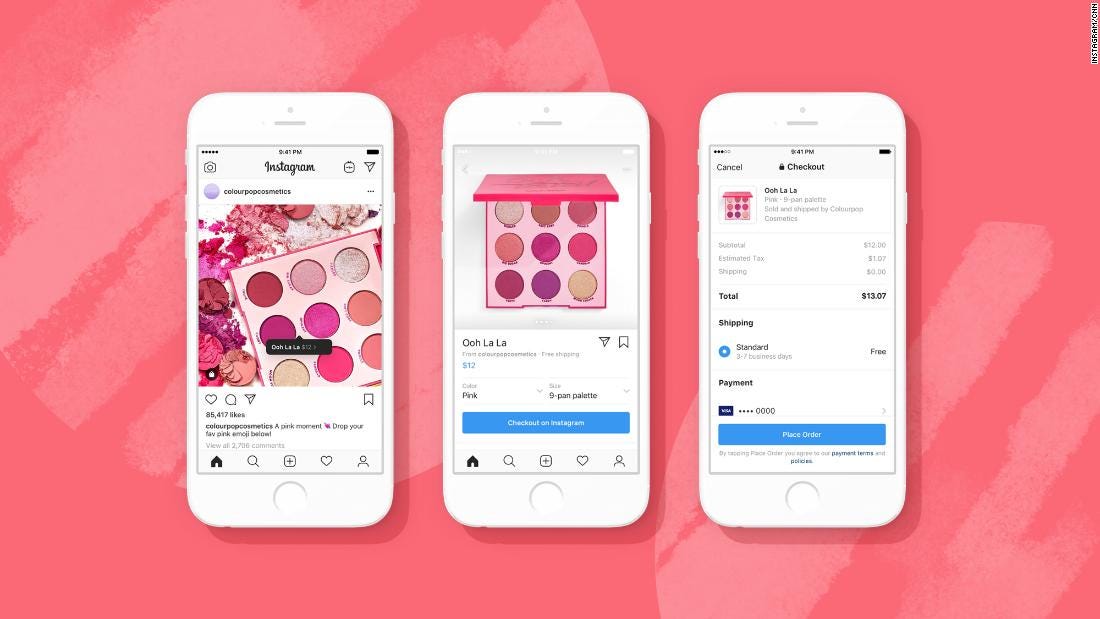 Instagram is changing the way people buy things - CNN
Instagram is great for sharing photos, interacting with celebrities and discovering trendy looks — everything even Amazon has struggled to perfect. Fashion houses, retailers and big brands see an opportunity.
"It's early days for shopping on Instagram, but we're excited about this over the long run," Facebook Chief Operating Officer Sheryl Sandberg said on an analyst call last month.
More than 20 brands, including Nike ( NKE ), Adidas, Uniqlo, Warby Parker, Outdoor Voices, Prada, Dior and Kylie Cosmetics, are testing an updated checkout feature with Instagram.
Gin Lane is trying its hand at launching its own brand | Modern Retail
On Wednesday, Gin Lane announced that it is shutting down its agency work, and rebranding to Pattern. Pattern will launch its own brands and operate them under one holding company…
Pattern joins Decoded Advertising , Deutsch LA and Anomaly in the long line of agencies that have tried to launch their own brands or product development arms.
Earlier this year, Gin Lane began hiring general managers to oversee each of the brands who have expertise in helping startups scale, like Tyler Sgro who formerly worked on global operations and the supply chain at Harry's.