WFH Edition: Virus Impacting Subs, Glossier Closings, eCommerce Boost from WFH, The Luxury Trap, Loyalty Boom Amidst Cookie Bust, CMO Shift Change, Gen Z & Millennials Need Video, Hype House Breakup
Covering trends in commerce, media, and marketing daily.
Deep North raises $25.7M for AI that uses CCTV to build retail analytics – TechCrunch
Amazon and others have raised awareness of how the in-store shopping experience can be sped up (and into the future) using computer vision to let a person pay for and take away items without ever interacting with a cashier, human or otherwise. Today, a startup is announcing funding for its own take…
There are a number of retail analytics plays on the market today, but up to now the vast majority of them have been based on using other kinds of non-visual (and non-video) data to build their pictures of how a business is working, including logs of sales, card payments, in-store beacons, in-store WiFi and smartphone usage.
CCTV has had a problematic profile in the world of data privacy, where people pinpoint it as enemy number one in our rapidly expanding surveillance economy, and have ironically pointed out that it rarely is fit for the purpose it was originally set out to serve, which is deterring and identifying shoplifters.
The Luxury Trap: Why it's a Mistake to Define Luxury By Price
\Today, companies slap a high price tag on almost any type of product as a way to label it "luxury." Yet this strategy almost always fails.
A decade ago, brands could get away with not being precise in execution as the world was less digital and the competition wasn't as sophisticated.
Will loyalty programs gain renewed value in a cookie-less era?
Brands from Sephora to Red Lobster are revisiting their rewards strategies amid tighter ad-targeting restrictions and greater demands for data privacy.
A KPMG study from November 2019 found Australia, Italy and Canada have the highest rates of loyalty program adoption, with more than half the population making purchases that earn rewards at least several times a week.
Fahrland pointed out how businesses like Sephora bring a "surprise and delight" factor to rewards members by automatically adding free samples to their online shopping carts, and Neiman Marcus invites its loyalists to exclusive events.
Marketing leaders are shuffling around in the QSR space, with some executives taking new roles at sister restaurants as competition heats up.
ColumnMarketing leaders are shuffling around in the QSR space, with some executives taking new roles at sister restaurants as competition heats up.
Comic Dive takes a more lighthearted look at some of the industry's biggest news and is produced with illustrator John Hazard.
Half of Gen Z, millennials 'don't know how they'd get through life' without video
Younger generations are more likely to favor short-form content such as tutorials and webisodes from professionals and amateur creators, a Google survey found.
The top reason people watch YouTube is to relax and unwind, but viewers also seek out programming that teaches them something new or lets them dig deeper into their personal interests, Google found in a survey that was shared with Mobile Marketer.
Google's findings suggest that mobile marketers need to create branded content for YouTube that provides helpful information for target audiences or to collaborate with influencers who have gained a following by sharing their expertise about a topic.
Can retailers win consumers with voice technology?
To harness the potential of voice tech, companies need to improve user experience and be transparent around data collection.
For now, consumers typically use voice commerce for re-ordering common household goods such as toilet paper and laundry detergent, not so much visual or more complex purchases like apparel, flights or concert tickets, said Vivek Pandya, Adobe lead analyst.
In addition to smaller repeat orders, DineshBajaj, senior vice president and industry head of retail for CPG and logistics at Infosys, said voice assistant technology would be useful for customer service inquiries.
Not a Size 2? Luxury Fashion Finally Wants You
11 Honoré is disrupting plus-size, high-end shopping. One rule: Don't offer only basics.
Still, plenty of famous women whose bodies are above a sample size, including Leslie Jones and Melissa McCarthy, have spoken publicly about the difficulty of finding designers to dress them for the red carpet.
MR. HERNING IS FOND OF SAYING that more than half of the United States population is the 11 Honoré audience — as of 2018, it was estimated that 68 percent of American women are size 14 or larger, according to Plunkett Research — but it is one that he, as a slim man, had not paid attention to until a few years ago.
Virus Impact on Streaming Subscriptions
Glossier Closing Stores Temporarily Given Experiential Nature
eCommerce to Experience Boost Amidst WFH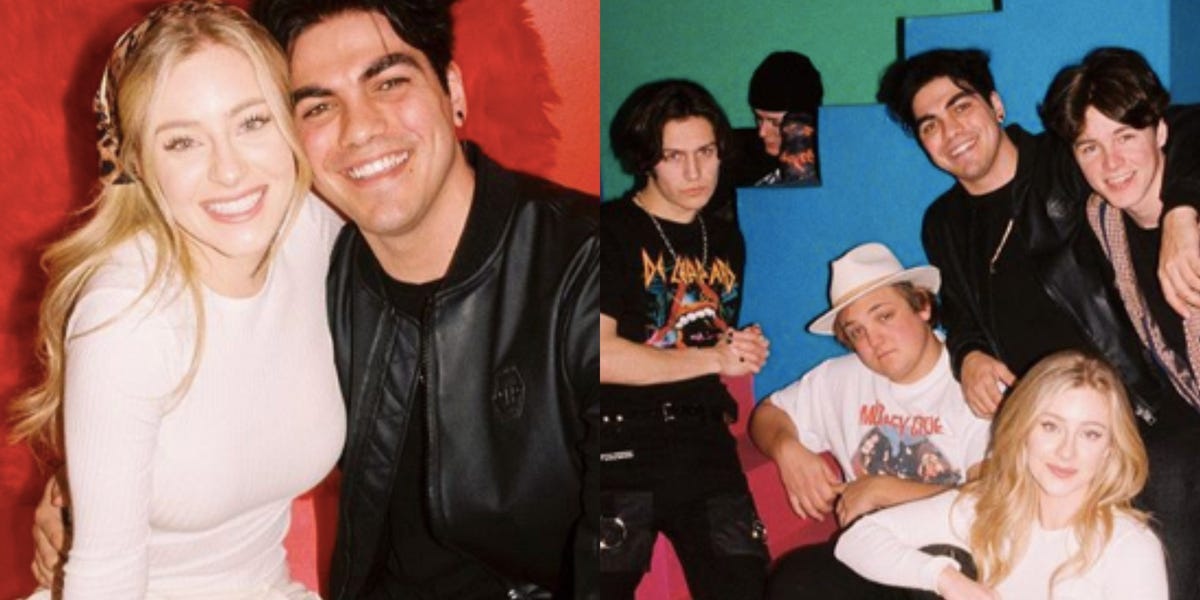 A power struggle and trademark dispute are rocking TikTok's Hype House as the influencer collective finds fame and fortune
Here's what we know so far about the controversy threatening to destabilize the Los Angeles-based content creator collective.
The controversy centers on simmering tension between Daisy Keech, a 20-year-old influencer who, historically, has been cited as one of the group's first members, and Thomas Petrou, a 21-year-old vlogger whose career took off through frequent collaborations with Jake Paul's Team 10 .
Earlier this year, a new line appeared on her Instagram bio, "co founder of @thehypehousela," and numerous publications including Insider received requests from her attorney asking that Keech be credited as a co-founder in previously published articles.
What tech and metrics do you need for omnichannel?
A modern order management system will have most of the data needed to measure success. However, some operations will require more creativity.
"At the most basic level, retailers appear stymied by the metrics they should hold stores accountable to, underscoring that incrementality is often difficult to measure," the report reads.
Setting up this OMS environment can take anywhere from 90 days to a year, depending on how complex the retail operation is and what kind of legacy network is already in place.
Campaign Trail: Kind taps limited-edition packaging as purposeful creative
Timed to International Women's Day, a move by the snack maker tailored a popular item's packaging to a campaign mission while maintaining the brand's core visual identity.
Adding such a direct campaign-specific element to packaging alongside a more recognizable logo unifies the product and brand to send visual cues that communicate a message — in this case, how Kind uses its snack bars to promote gender equality.
Tapping SMS, technology that's standard to most mobile phones, lets Kind inspire direct action in a straightforward manner and helps to simplify the process of signing the collective petition while extending the campaign's reach.