Where VCs are Investing in DTC, Nike Rallies on DTC Sales, ESPN Moving Forward Without Sports, eSports Stars the New Hypebeasts, West Elm Backgrounds, Online Grocery Teardown, DTC Everlane via Kitchen
Covering trends in commerce, media, and marketing daily.
Where top VCs are investing in D2C – TechCrunch
If you're looking for toothbrushes, skin-care face masks, mattresses, glasses or even socks, there's a digitally-native, direct-to-consumer (D2C) company or two that can help you out. And thanks to smart digital marketing, the cult followings that ensue and the economics of e-commerce, D2C has chan…
And thanks to smart digital marketing, the cult followings that ensue and the economics of e-commerce, D2C has changed how we relate to consumer goods (while attracting a waterfall of investment dollars).
Indeed, when prepping this post for publication, our list of notable D2C rounds since the start of 2019 grew long enough that we abandoned the idea of including a digest.
Nike stock rallies as retailer sees 36% digital-sales growth
Nike Inc. shares rose more than 5% in the extended session Tuesday after the retailer reported fiscal third-quarter results above Wall Street expectations...
Analysts polled by FactSet had expected Nike to report EPS of 51 cents on sales of $9.8 billion.
"In an extraordinarily dynamic time, Nike's strong results are testament to our deep consumer connections, compelling product innovation and agile teams around the world," Chief Executive John Donahoe said in a statement.
How internet culture and Instagram changed the rules of internships | Modern Retail
When 21-year-old Hunter College student Kenneth Pabon began looking for a fashion internship during his spring 2019 semester, he took a little bit of a different approach to finding his gig.
But the rise of social networks have allowed a more diverse pool of intern talent — those that may not have trust funds or an Ivy League education to be considered for covetable fashion positions.
Healy scored his public relations and events internship with luxury fashion house Thom Browne through a former Pace graduate, where he has worked for the past six months.
Why Peloton Will Win the Biggest Work-From-Home Experiment in History
The fitness company is pedaling its way to over $1 billion in revenue this year
Last week we wrote about playing defense: companies that will experience a temporary downturn but are robust enough to survive the shock — e.g., Hudson News (-47%), American Airlines (-42%), and Carnival (-33%).
There is scant reporting of the sector that, similar to seniors and people with underlying health conditions, will have a much higher fatality rate: small and midsize business.
No Company Will Survive Coronavirus Alone
Importantly, Barchewitz focused first and foremost on the company's employees, setting up work-from-home protocols, ramping up internal communications and initiating plans to support staff who fall ill, including those working in fulfilment centres.
The move was widely expected as travel bans between the United States and Europe have been put into effect and government officials across a number of countries — including Italy and France — have implemented lockdowns in efforts to contain the virus.
Correlation and Market Meltdowns - AVC
On the first episode of Howard's new podcast, his guest said, "in panics, all assets are correlated." I suspect that is true to some extent. When bad news hits, I have seen traders sell quickly, get to cash, and then take some time to evaluate the situation before acting on the news. That is true …
That is true of a company missing its quarter, a sudden management change, and many other forms of bad news.
So when a macro event hits the markets, all assets get sold in a "risk off" trade to increase liquidity and buy some time to figure out what is going on.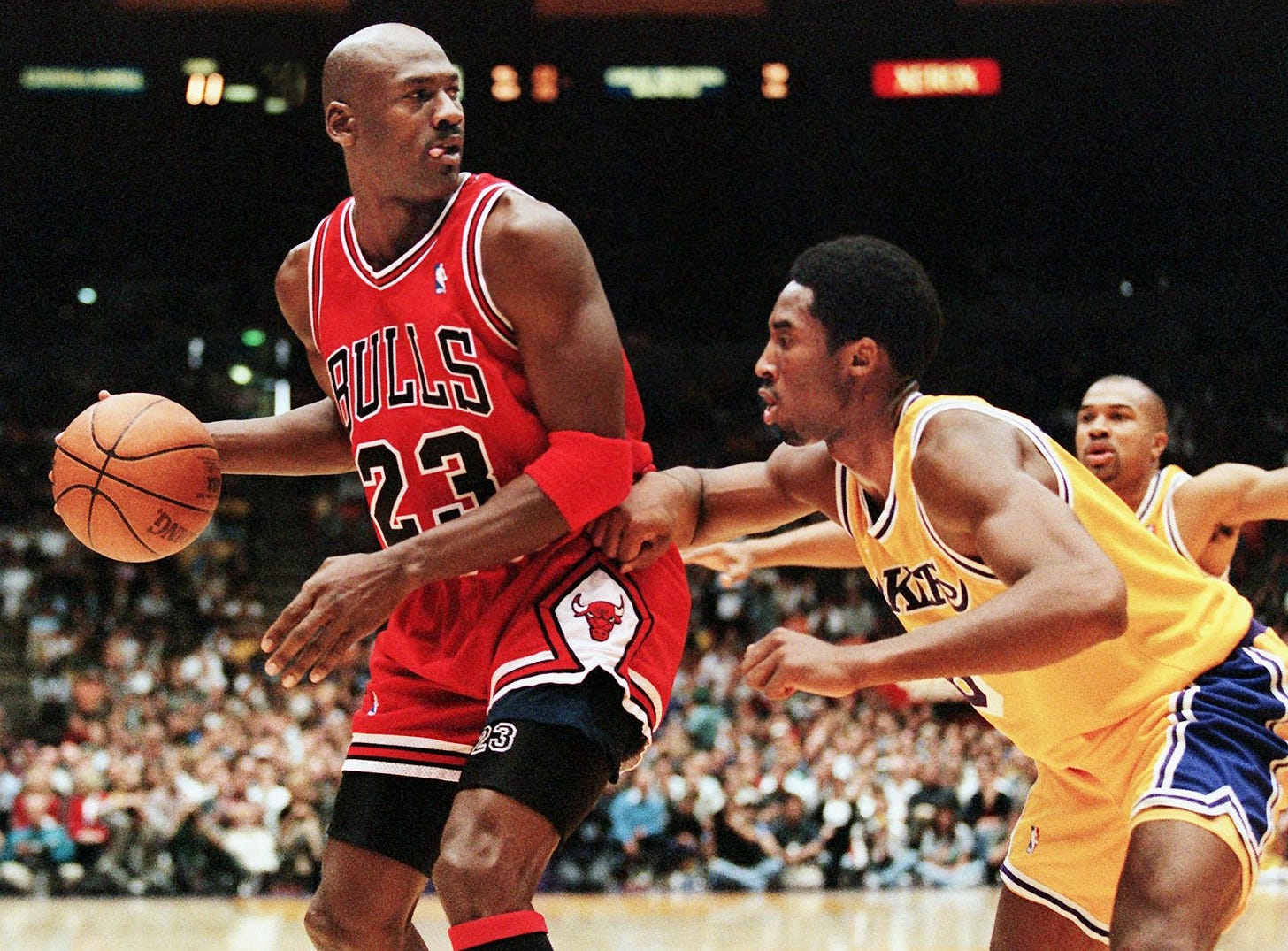 ESPN reveals how it will move forward without live sports during coronavirus, including 'stunt event programming'
ESPN plans to creatively package old events and classic games for airtime it needs to fill on its networks from mass cancellations of live sports.
Magnus explained that ESPN has two goals for planning future programming: The first is to continue to cover the active sports world, such as coronavirus effects and NFL free agency.
The second goal is "aimed at looking ahead to entertain fans through fun, compelling archival content and/or themed and stunt event programming that will provide a diversion at a time that there are virtually no other live sports to watch," he said.
The New Athletes: Professional esports players are becoming style icons – Glossy
Just like many other sports leagues, the players in the world of esports have become celebrities themselves, some of whom with hundreds of thousands of followers on social media. These players, who command massive influence among their devoted young fans, have become valuable selling points for fashion and apparel, scoring sponsorship deals with streetwear and athletic apparel brands and becoming the faces of their own lines of apparel.
It was one of the first matches of the season for the Overwatch League — essentially the NBA for competitive playing of the enormously popular 2015 shooter game Overwatch — between the New York Excelsior and the Boston Uprising and it had all the hallmarks of the season opener for any sports league: Fans decked out in their team colors and jerseys, spirited commentators fawning over impressive plays and generous chants of "Boston sucks."
The support among younger consumers is attractive for fashion brands looking to tap into Gen Z's collective $143 billion in spending power, according to data from Millennial Marketing.
West Elm Launches Video Conferencing Backgrounds
I'm working from a Brooklyn apartment that hasn't been fully moved into yet – and on frequent video chats with my stylish West Elm colleagues, it shows.
NYC Waterfront Views with a Big Ol' Bird of Paradise From Olivia Rink & John Philp Thompson's apartment – see the full tour here
Why is this interesting? - The Online Grocery Edition
On delivery, groceries, and the e-commerce surge
Dan Frommer (DF) is a longstanding friend of WITI and has graciously shared an astute post from his main gig, an essential business newsletter called The New Consumer .
While "social distancing" at home this past week to help slow the spread of Covid-19, one of the few feel-good—or at least feel-normal—experiences was being able to successfully order groceries online and receive them just a few hours later via (greatly appreciated) Amazon delivery workers.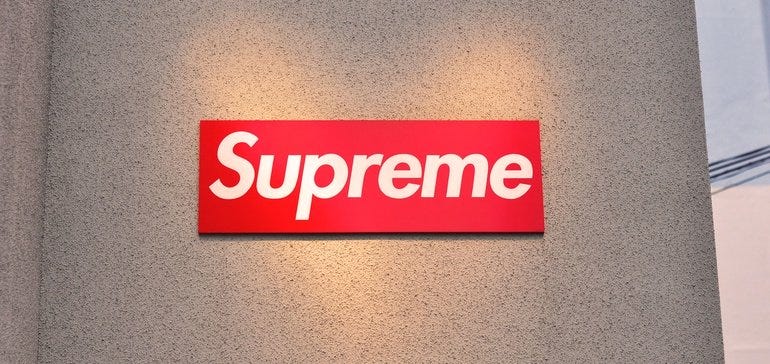 How the youth brand Supreme became a modern-day meme
The streetwear brand has shifted from conventional notions of what a brand should be, and others should take note, write Temple University's Jay Sinha and Kunal Duggal.
Fast-changing styles, competitive pricing, sudden and disruptive trends (like athleisure, hoodies and yogawear), together with fickle and exacting customers — all these have led to onetime industry leaders, like Gap, Express, and J.
The brand's followers demonstrate their attachment and affiliation by pasting these stickers in incongruous places and settings, like on laptop covers, backpacks, dorm room walls and car bumpers.
I have been teaching in one form or another since college. I helped pay for graduate school by teaching other grad students. For most of my life, teaching has meant standing up in front of a group of people and explaining things to them in a large group setting. But, like many things, that is …
As I prepared for it this weekend, I decided to create the bare bones of a google sheet that will have one tab for the cap table and another for the liquidation waterfall.
We are leveraging two technologies that have come of age in the last ten years; collaborative documents (google sheets) and videoconferencing (zoom).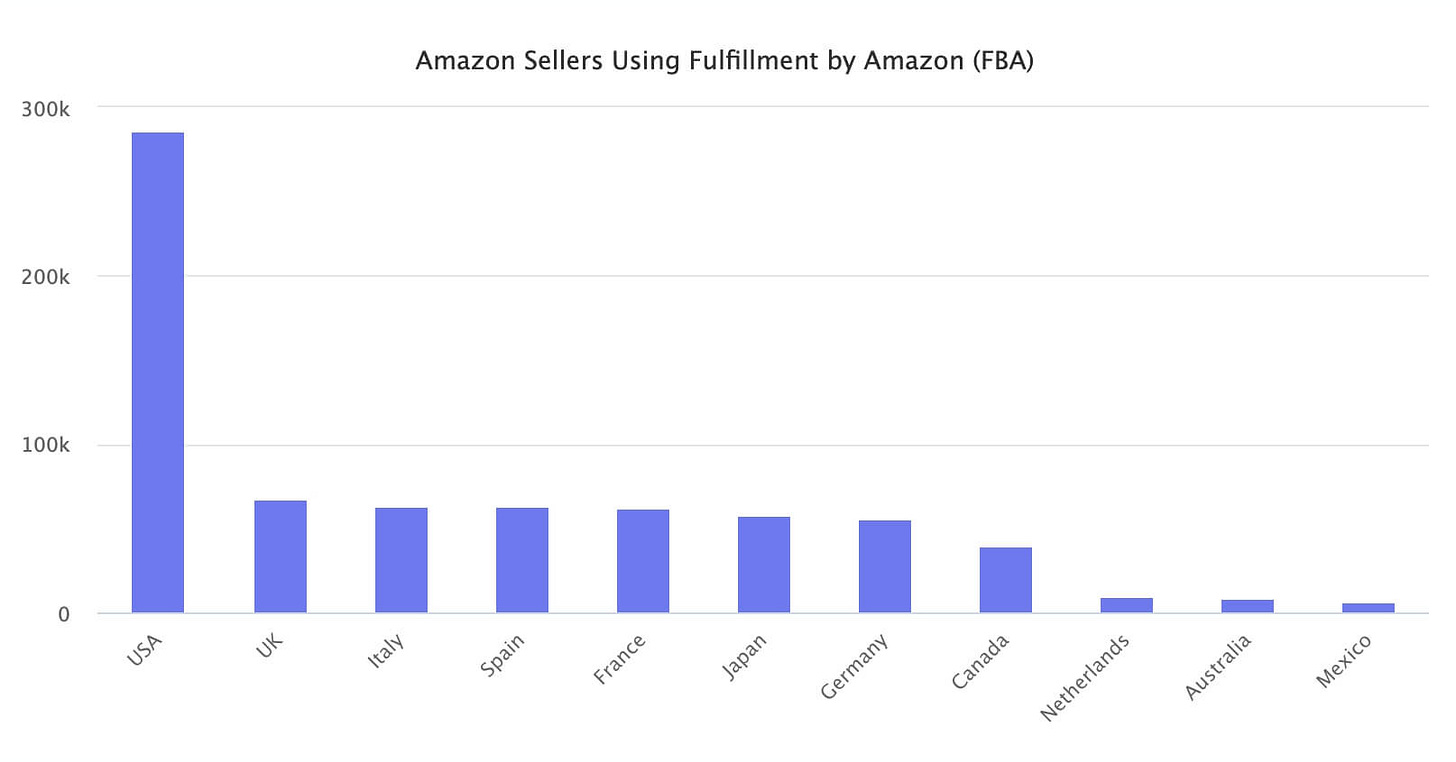 Amazon's Botched Focus on Essentials
Nearly 750,000 sellers globally and more than 250,000 sellers on the U.S. marketplace use the Fulfillment by Amazon (FBA) service. Amazon's attempt to prioritize items that are the highest priority for shoppers during the Covid-19 pandemic has sparked panic among those businesses.
On March 22th, shoppers on Amazon in the U.S., as well as Canada, UK, and other European marketplaces, started noticing that some items were showing delivery estimates 30-days in the future, even if they had a Prime membership.
Products only have a small note declaring, "Extended delivery time: This item currently takes longer to ship." Managing expectations during a crisis is one of Amazon's responsibilities, but it hasn't done much.
Retail Therapy: Ikea enters the streetwear scene
Designers like Balenciaga have used the retailer's iconic blue shopping bag as inspiration for products. Now, the furniture brand is selling its own accessories.
As people were warned to practice social distancing, and therefore limit exposure to crowded places like stores, consumers stocked up on TP, a product that generally has a pretty predictable buying pattern.
Retailers like Costco and Target have begun to limit the number of these essential items each customer can purchase, and Amazon started restricting the sales of face masks and hand sanitizer as a result of sellers price gouging and trying to make a profit off the pandemic.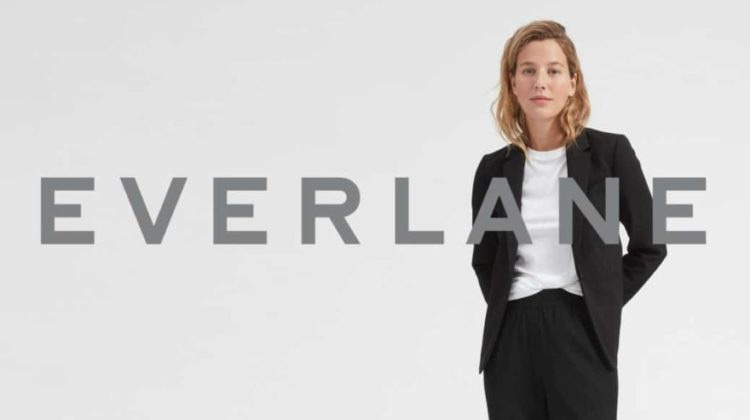 From His Kitchen Table, CEO Tries to Keep the 'World Running
In a sign of these coronavirus times, Michael Preysman is trying to keep his company running smoothly -- from his Bay Area kitchen.
The chief executive officer of mid-size apparel brand Everlane closed the company's San Francisco headquarters as the city went on lockdown. And now he just finished talking to a few of the nearly three dozen factories around the world that make the company's shirts, shoes and handbags. There's good news: They aren't expecting major slowdowns. And so far Preysman hasn't had to lay off any employees, even though sales are declining.